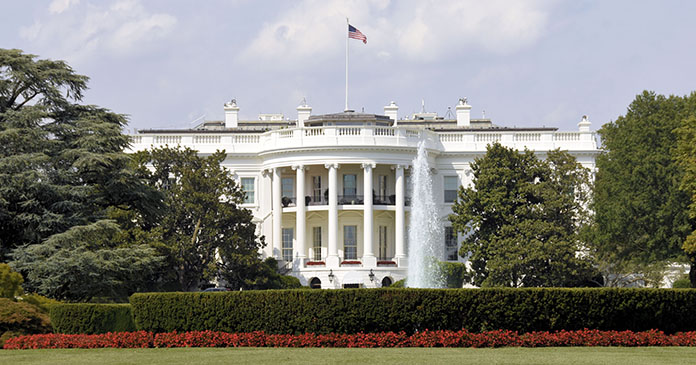 NAHB Chairman Jerry Konter
Jerry Konter, chairman of the National Association of Home Builders (NAHB) and a home builder and developer from Savannah, Ga., issued the following statement on the White House residential renter package announced today:
"While not as bad as it could have been, the White House rental executive order is the wrong strategy, centering on rental protections instead of market-based solutions that will truly ease the nation's housing and rental affordability crisis by spurring the production of badly needed affordable housing. Strengthening successful programs like the Low-Income Housing Tax Credit is the right way to proceed if we are to bring down rising home and rental prices.
"And while a key part of the Biden plan focuses on ensuring landlords help tenants who are behind in their rents, it is important to note that millions of small business multifamily property owners have already been working together with their tenants to keep them in their homes and make sure they are not evicted. And they were doing this during the height of the pandemic when renters were most vulnerable.
"If the administration is truly committed to help America's renters, it will champion solutions that will enable builders to construct more apartments and homes to reduce the nation's deficit of 1.5 million housing units. To increase housing supply and reduce affordability burdens, state and local governments can start by allowing for zoning to include more high-density housing, reducing regulations that stall building projects, encouraging public/private partnerships in development, and offering direct help to those that need it. These are the types of policies that will bring more affordable housing into the marketplace and ease rising housing costs."
Bob Pinnegar, NAA President & CEO
"For months the National Apartment Association (NAA) worked with the White House in good faith. We stand by our commitment to promote industry resident services and practices. NAA also made clear the industry's opposition to expanded federal involvement in the landlord/tenant relationship. Complex housing policy is a state and local issue and the best solutions utilize carrots over sticks."
NMHC
The National Multifamily Housing Council (NMHC) has worked in good faith with the Administration on its Resident-Centered Housing Challenge and is pleased to join that challenge. While they have rejected calls for failed policies such as national rent control, we are disappointed they are pursuing potentially duplicative and onerous regulations that are already appropriately addressed under state and local law. These efforts will do nothing to address the nation's housing shortage and could discourage much-needed investments in housing. We continue to urge the Administration to prioritize enacting the Housing Supply Action Plan they issued in May. The best renter protection is an abundant supply of housing. 
While the Administration's initiatives fall short of meaningfully addressing the housing crisis, to help demonstrate the industry's resident focus, NMHC has committed to working with its 2,000 members to identify business standards that align with principles of resident-centered management practices, such as helping residents build credit and providing resource information to residents in financial distress, and communicating these practices through a new resource hub on its website. 
The competitive and professionally managed apartment industry is, by definition, resident-centered. There is no rental housing industry without our residents.  
We look forward to working with the Administration and related federal agencies in finding productive solutions to the nation's housing affordability crisis.