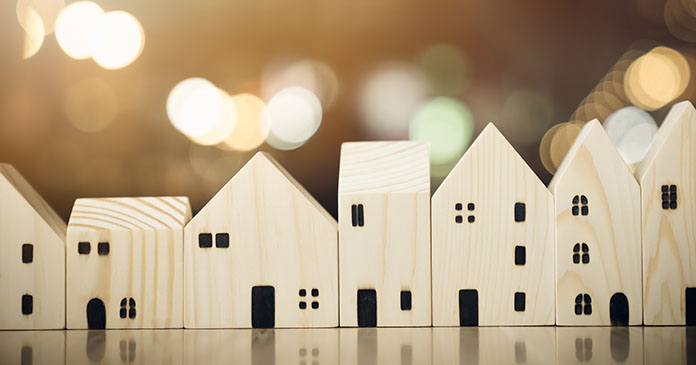 Tax policy is a critical tool that can be used to address the nation's housing affordability crisis. National Multifamily Housing Council (NMHC) President Sharon Wilson Géno delivered that message to the Senate Finance Committee in testimony on behalf of NMHC and the National Apartment Association (NAA).
NMHC and NAA research estimates the U.S. needs to build 4.3 million more apartments by 2035 to make up for decades-long underbuilding, meet future demand and avoid increasingly expensive housing. Meeting that need will require a strong partnership between the private and public sectors.
The apartment organizations identified five tax policies for lawmakers on both sides of the aisle to consider as ways to increase the supply of affordable housing:
Expand and enhance the Low-Income Housing Tax Credit;
Enact the Middle-Income Housing Tax Credit to support workforce housing;
Enhance Opportunity Zones to better enable its use in rehabilitating and preserving multifamily buildings;
Support tax policies that help make converting underutilized commercial properties into multifamily housing more financially viable; and
Promote the rehabilitation of multifamily housing located near transit.
The testimony pointed out that while changes to tax laws are especially important to spurring affordable housing, Congress should consider additional proposals that lower regulatory hurdles and ease construction costs, many of which are included in the Biden Administration's Housing Supply Action Plan. They should also reform and fully fund the Section 8 Housing Choice Voucher Program and sustain funding for federal housing support for those in financial distress and various housing affordability programs.
Policymakers should also avoid taking actions that would drive housing costs higher or discourage new construction. NMHC and NAA are concerned about federal interference with state and local laws that already govern the housing provider and resident relationship as well as rent control proposals that have been shown time and time again to result in unhealthy conditions and deteriorating neighborhoods. These efforts will do nothing to address the nation's housing shortage and could, in fact, discourage much-needed investment in new housing construction.
Regulatory reform is a particularly powerful tool in the housing affordability toolbox given that regulatory costs at all levels of government account for 40.6 percent of multifamily development costs according to NMHC and National Association for Home Builders research.
NMHC and NAA's testimony noted that the problems we face are urgent, but we can make significant progress if policymakers at all levels of government enact a variety of policies that will enable the public sector and private businesses to partner on meaningful measures to reduce costs and provide housing to those who need it.