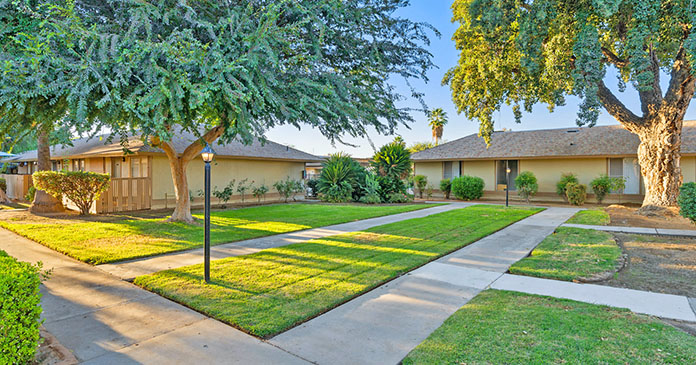 The Mogharebi Group (TMG) has arranged the $11.4 million sale of the 92-unit Northbrook Apartments in Fresno, California.
Located at 584 E. Bullard Ave., Northbrook Apartments is a single-story, garden-style apartment community with a unit mix of one- and two-bedroom floor plans ranging from 700 to 900 square feet. The property was built in 1972 on 6.01 acres and features two swimming pools, and private enclosed patios. Northbrook's superior location in northeast Fresno is within 10 minutes of area demand drivers such as Fresno State, River Park Shopping Center, and Fresno Yosemite International Airport.
Robin Kane, Brendan Kane, and Gordon Larkin of TMG's Fresno office represented the Monterey-based owner/developer in the transaction. Offered on the market for the first time in more than 24 years, the asset was acquired by a Central Valley family office.
"Northbrook drew significant investor interest due to its quality construction, prime location, and upside potential," said Robin Kane. "With their experience in the Fresno market, the buyer recognized the opportunity available to maximize revenue by improving the loss to lease and aligning rents with market."
The transaction marks the second Fresno apartment deal closed by the TMG team in less than two weeks. The sale of 49-unit Birch Commons recorded one of the highest prices per door ever paid for a multifamily community in Fresno.