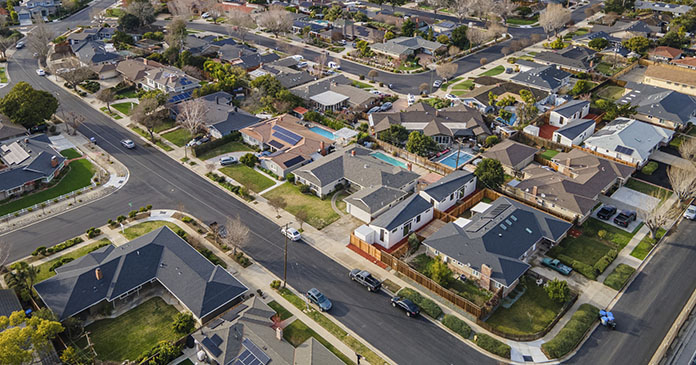 Levin Johnston of Marcus and Millichap, one of the top multifamily brokerage teams in the U.S. specializing in wealth management through commercial real estate investments, announces that it closed four multifamily transactions totaling $7.215 million during March 2023 and reiterates the strength of the San Jose market for multifamily investors.
"Quite contrary to the doom and gloom one might hear from the news, the San Jose market for multifamily investments is active," says Adam Levin, Executive Managing Director of Levin Johnston. "Thanks to our collaborative approach and expert understanding of the submarkets where we operate, our team closed four multifamily transactions in March, even as the banking crisis in the Bay Area unfolded."
The closed transactions include:
2785 Almaden Road – a 5-unit multifamily asset sold for $2,250,000.
2742 Almaden Road – a 5-unit multifamily asset sold for $1,800,000.
784 Deland Avenue – a 6-unit multifamily asset sold for $1,590,000.
3158 Impala Drive – a 6-unit multifamily asset sold for $1,575,000.
Levin Johnston completed the transactions on behalf of their private investor clients.
"Not every broker can operate in this market with its current headwinds. In fact, two of the transactions we closed had been previously marketed by another broker, but had failed to sell," Levin continues. "By leveraging our years of local experience and relationships in the Bay, we were able to successfully bring these assets to market and secure favorable values for our clients despite the challenging economic conditions that have been prevalent in the Bay Area."
San Jose continues to offer multifamily opportunities
San Jose is an anchor city for Silicon Valley, still seen as a haven for established technology firms and startups, which ensures that top young professionals—the key market for multifamily properties—will continue to be attracted to the area. In fact, San Jose continues to grow as other areas in California shrink. In 2023, San Jose's population is estimated to increase by 0.66 percent to over 1.82 million people. Overall, in the Bay Area, there is an ongoing imbalance of housing demand and supply which makes multifamily investments in the region a strategic long-term opportunity. In 2022, the metro areas of San Jose, which includes Santa Clara and Sunnyvale, were suffering from the worst housing supply crisis in the country.
With strong fundamentals driving the rental market, the San Jose-metro offers investors significant opportunities to find both turnkey and value-add properties in ideal locations. Levin says that properties like their current listing at 48 Lester Avenue in the Willow Glen section of town are demonstrative of the value-add assets with unique financing opportunities available on the market now.
The property at 48 Lester is a 9-unit multi-family building located a short distance from downtown Willow Glen on the market for $3.9 million. The asset consists of five one-bedroom, three two-bedrooms, and one three-bedroom apartments.
"With recent renovations, 48 Lester Avenue is the perfect target for an investor looking for a turnkey building with room to grow as current rents sit nearly 10 percent below market value," comments Levin.
Though 48 Lester has assumable financing at a rate that is very good by today's standards, based on our experience in March we see lenders are open to providing loans, if they are for the right transactions, comments Robert Johnston, Senior Managing Director of Levin Johnston.
"Our strong banking and investor relationships, as well as our local market knowledge, provides our team with the ability to adapt quickly to the changing market and make strategic connections to ensure transaction success," says Johnston. "Despite recent market uncertainty, there is capital available for multifamily borrowers in resilient markets like San Jose."