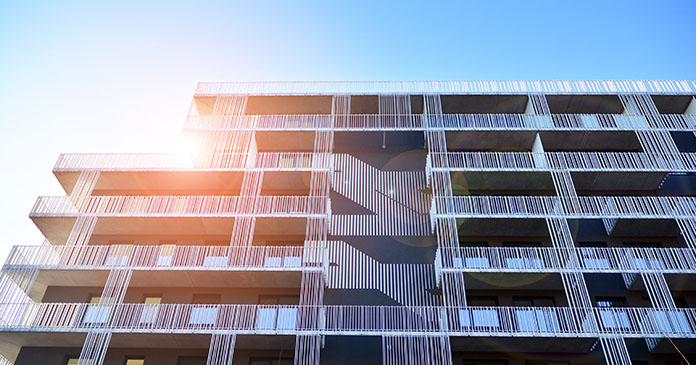 The U.S. multifamily sector is beginning to stabilize as vacancy rate expansion and negative absorption ease—trends that are expected to continue in 2023, according to CBRE's latest research.
The overall multifamily vacancy rate increased by 30 basis points (bps) quarter-over-quarter in Q1 2023 to 4.9 percent. This was less than the 70-bps increase in Q4 2022 and the 90-bps jump in Q2 2022.
Negative net absorption of 1,900 units in Q1 2023 marked an improvement from the previous quarter's negative 14,000 units, and CBRE expects that absorption will turn positive in Q2 2023.
"The multifamily sector has been in search of stability after experiencing two significant shifts. First, the Fed began raising interest rates rapidly and then multifamily fundamentals abruptly changed course as supply growth began to outstrip demand. The good news is that the data over the past six months suggests the market is stabilizing," said Matt Vance, Americas Head of Multifamily Research for CBRE. "Vacancy is still climbing, but much less quickly as demand regains its footing."
The average monthly net effective rent increased by 4.5 percent year-over-year in Q1 2023, down significantly from the record 15.3 percent increase in Q1 2022, but well above the pre-pandemic, five-year average of 2.7 percent.
New construction deliveries of 58,600 units in Q1 2023 brought the four-quarter total to 332,200—slightly lower than the annual total of 343,300 in 2022. Construction timelines remain elevated and should help smooth out the delivery of the significant pipeline of new product underway.
Other Q1 2023 multifamily sector highlights: 
The Northeast/Mid-Atlantic and Midwest regions supplanted the Southeast for the highest year-over-year rent growth in Q1 2023. The Northeast/Mid-Atlantic region led with 5.7 percent growth in Q1, driven by Newark (7.1 percent), New York (6.4 percent) and Hartford (6.0 percent). The Midwest region experienced year-over-year rent growth of 5.4 percent, followed by the Southeast (4.9 percent), South-Central (4.2 percent), Pacific (3.6 percent) and the Mountain West (1.4 percent).
Slightly more than half (35) of the 69 markets tracked by CBRE recorded positive net absorption in Q1 2023, led by Orlando (3,200 units), Charlotte (1,300) and Nashville (1,200).
The top five markets for new deliveries over the past four quarters (New York, Washington, D.C., Dallas, Austin and Phoenix) accounted for 26.5 percent of the national total.
Nearly all (66 of 69) of the markets tracked by CBRE had vacancy rates at or above 3.0 percent and 57 had vacancy rates above 4.0 percent. New York remained the large market with the lowest vacancy rate at just 2.9 percent, well below its historical average of 3.5 percent.
Read the full report here.