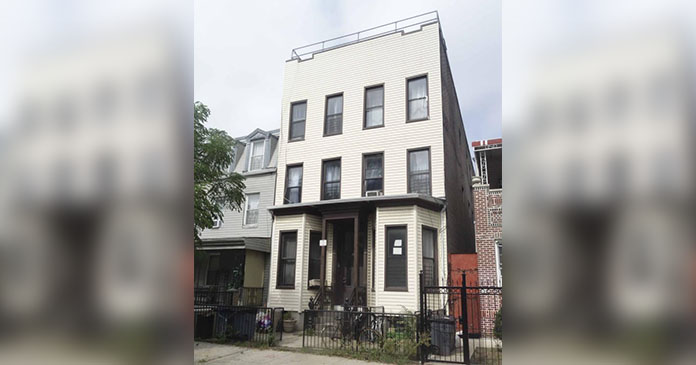 GFI Realty Services announced the $1.850 million sale of 47 Stanhope Street, a multifamily building located in the Bushwick section of Brooklyn. GFI Associate Moshe Goldberger represented the seller, a local investor, and Zachary Fuchs, Associate Director of GFI Realty, represented the buyer, Mark Guindi.
Constructed in 1931, the three-story building totals approximately 4,500 square-feet and is composed of six apartments. The apartments are configured as four two-bedroom units and two three-bedroom units. The asset was recently gut renovated and the units have been completed with modern finishes, hardwood flooring throughout, and stainless-steel appliances.
"Bushwick continues to be a destination for tenants who are priced out of more expensive sections of Brooklyn and are seeking affordable rents and dynamic neighborhoods," said Goldberger.
"The buyer immediately recognized the value of this cash-producing asset located in proximity to mass transit and numerous neighborhood amenities. The new owners intend to keep the asset for the long term," said Fuchs.
With the area's revitalization, the property provides convenient access to shops, cafes, wine bars, and art galleries. The building is situated in proximity to the J and M subway lines, providing commuters with several public transit options.