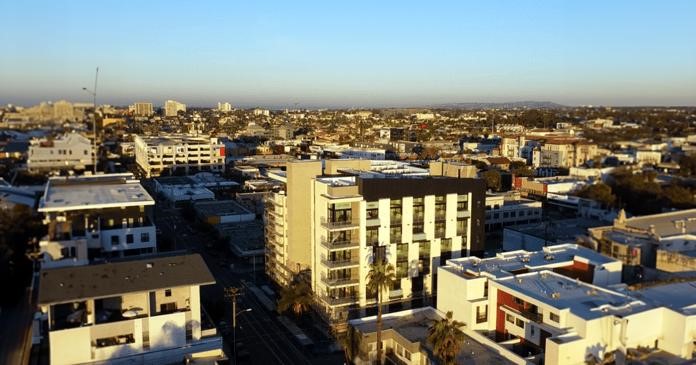 JLL Capital Markets announced today that it has arranged the $28 million construction take-out financing for Casa Verde, a 94-unit, modern, urban infill apartment community located in the North Park neighborhood of San Diego, California.
JLL represented the borrower, Champion Real Estate Investments, to secure the non-recourse floating-rate bridge loan. The new loan retired a high-leverage construction loan, covered transaction costs and carry reserves and provided significant cash out to the sponsor, while allowing sufficient time for stabilization in anticipation of permanent financing.
Casa Verde is located at 3066 North Park Way and sits at the center of San Diego's highly desirable North Park neighborhood, within walking distance to over 100 dining and entertainment venues. Additionally, Casa Verde is within close proximity to the I-5, I-805 and multiple public transit options, providing tenants with easy access to area's employment clusters, cultural attractions and other hallmarks of the San Diego lifestyle.
The community consists of studio and one-bedroom units, along with 3,000 square feet of restaurant space on the ground floor. Community amenities include barbeque and fire pit areas, expansive rooftop deck and clubhouse, bike repair and storage, gated parking garage and unobstructed city and mountain views from the top floors.
The JLL Capital Markets Debt Advisory team was led by Director Olga Walsh and Analyst Jack Wood.
"Our team ran a rigorous competitive process that attracted several robust bids, even amidst challenging market conditions," Walsh said. "We advised our client through a number of unexpected challenges during closing, ultimately getting the deal across the finish line with minimal alterations to the agreed-upon terms."
JLL Capital Markets is a full-service global provider of capital solutions for real estate investors and occupiers. The firm's in-depth local market and global investor knowledge delivers the best-in-class solutions for clients—whether investment sales and advisory, debt advisory, equity advisory or a recapitalization. The firm has more than 3,000 Capital Markets specialists worldwide with offices in nearly 50 countries.
About Champion Real Estate Investments
Champion Real Estate Investments, lead by George Champion, is a San Diego based developer who has entitled, developed, purchased, refinanced, and sold in excess of $200 million worth of projects since its inception in 1998, focusing primarily on residential properties in the region.