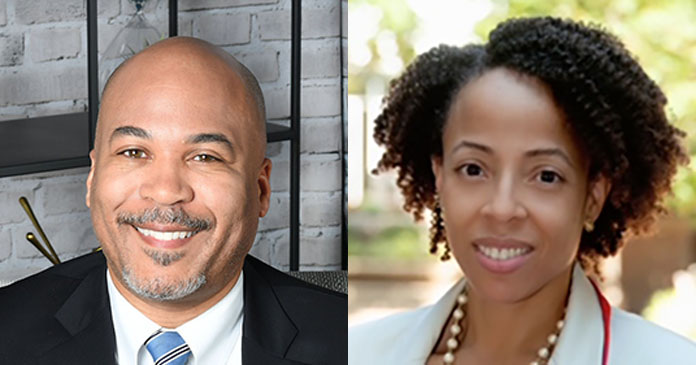 The National Multifamily Housing Council (NMHC) is pleased to announce that Bernard Fulton has joined NMHC as Vice President for Housing Policy and Regulation; Latoya Lovick has joined NMHC as Vice President of Membership; and Ryan Hecker has joined as a Research Assistant.
"We are thrilled to welcome Bernard, Latoya and Ryan to the growing NMHC team," said Sharon Wilson Géno, NMHC President. "They are coming on board at a very exciting time for NMHC and our members, as we continue to engage in broader conversations about how to increase housing affordability and supply in our nation. In the weeks and months ahead, NMHC will continue to double down on our commitment to broadening the availability of housing and lowering costs for residents and housing providers. Our new colleagues will play important roles towards achieving those goals."
Bernard comes to NMHC from the Housing Policy Council where he was Vice President for Government Relations. Bernard has nearly thirty years of experience in and around Congress as a policy advisor, legislative analyst, lobbyist, strategist and political organizer. His positions have included serving as legislative director for Congresswoman Jan Schakowsky, legislative representative for the City of New York under Michael Bloomberg, head of Congressional relations for HUD Secretaries Shaun Donovan and Julián Castro, and legislative consultant for organizations in the private, government and non-profit sectors.
In her new role as Vice President of Membership, Latoya will be responsible for membership engagement, retention, and creating and directing a comprehensive membership plan for NMHC. She brings over ten years of experience overseeing corporate governance policies and practices and supporting productive board and membership engagement at a national and local level for non-profit organizations. Latoya also has extensive experience managing an executive office and leading key initiatives, including strategy implementation and efforts around Diversity, Equity and Inclusion.
Ryan joins NMHC as a Research Assistant. He is a graduate of University of Rochester with a bachelor's degree in economics and political science. He will support NMHC's research in housing and apartment industry trends.