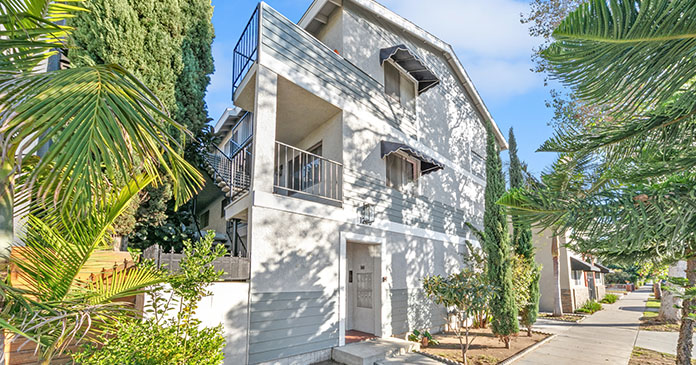 Stepp Commercial Group, a leading multifamily brokerage firm in the Los Angeles market, has completed the $2.65 million sale of an eight-unit multifamily property located at 1206 Gladys Avenue in Long Beach, Calif.
Robert Stepp, John Alden and Mark Witsken of Stepp Commercial Group represented the Los Angeles-based seller, a private investor. Larry Bustamonte of Stepp Commercial Group represented the buyer, a Long Beach-based private investor. The per unit price was 331,250.
Built in 1986, 1206 Gladys Avenue features all two-bedroom, two-bathroom units with two highly upgraded units. It also includes an onsite laundry room and 14 parking spaces.
"This property provides the new ownership with a value-add opportunity," said Stepp. "Rents are currently about 20 percent below market and upgrading the rest of the units will also elevate the lease rate."
Stepp Commercial is also assisting the seller identify a cash-flowing, out-of-state asset as part of the upleg in this 1031 exchange transaction.
"As values have grown in California over the past several years—particularly in coastal areas—we are continuing to see a trend for sellers to seek new out-of-state opportunities that provide a higher return on investment and a more landlord friendly environment," added Stepp.