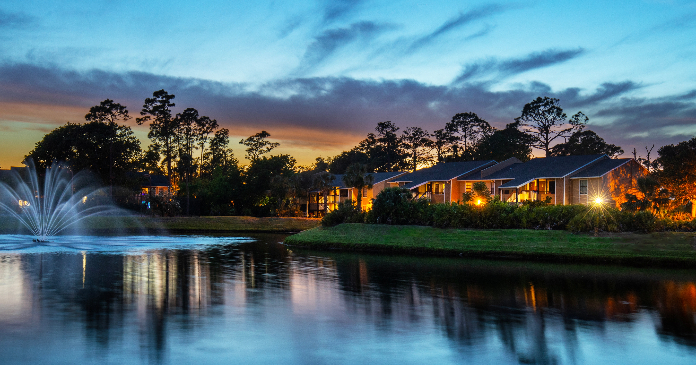 Cushman & Wakefield announced that the commercial real estate services firm has arranged the sale of The Park at Via Teano, a 208-unit multifamily community located at 1400 Hancock Boulevard, Daytona Beach, Florida.
Mike Donaldson and Nick Meoli of Cushman & Wakefield represented the seller in the transaction. The property was sold from the Blue Roc Premier property portfolio and acquired by IMC Equity Group.  
"The Park at Via Teano is a well-located value-add community in Daytona Beach that received almost 30 offers. With available inventory for multifamily still well below historical norms, we continue to see strong buyer turnout for any available multifamily product on market. While we are facing numerous market challenges including increasing interest rates, rising insurance premiums and general market uncertainty, the investment community is still bullish on Florida's future as the state continues to attract residents and commerce alike," said Donaldson, Vice Chairman at Cushman & Wakefield.
The Park at Via Teano is a desirable 1986-built community with a central location in the city blocks from major Daytona Beach employment drivers and walking distance from a newly renovated Publix anchored shopping center. On-site, the community recently completed landscape, parking lot, club house, and pool area enhancements along with the addition of new signage and a fitness center. An additional value-add opportunity exists through the full renovation of all units to align with current market standards.
"We ultimately sold the property to IMC Equity Group, who recently established a multifamily presence in central Florida with an acquisition in nearby Orange City and was looking to grow their portfolio and effectuate a 1031 exchange. The buyer plans on renovating the community and taking advantage of additional improvements that will bring the units to a luxury grade level and command rent premiums," added Meoli, Vice Chairman at Cushman & Wakefield.