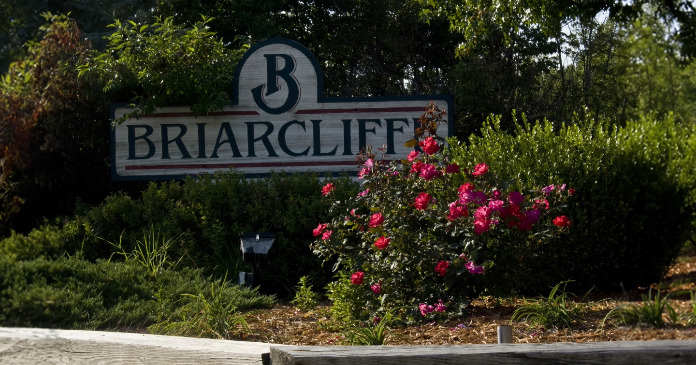 Eastham Capital, a private equity real estate firm dedicated to providing superior, risk-adjusted returns to investors through the transformation of undervalued multifamily real estate, has partnered with Chicago-based Bender Companies, a multifamily owner-operator, in the acquisition of Briarcliffe Apartments and Townhomes, a 308-unit residential community located in Lansing, Michigan.
Eastham Capital has invested in the deal through its current fund, Eastham Capital Fund VI, LP.  Bender Companies has co-invested with Eastham and will oversee the day-to-day management. This is the sixth joint venture between the two partners, who each have a strong track record in the multifamily investment space.
Briarcliffe was 94.8% occupied at the time of acquisition, with in-place rents of just over $1,071. The new owners will invest $4 million in renovations, including upgrades to the interiors of the apartment units, improvements to common areas, and the building exteriors.
"We are thrilled to be making our debut in Michigan with the acquisition of a great value-add multifamily asset located in the state's capital," said Matthew Rosenthal, founder and managing director of Eastham Capital. "One of the unique selling points of Briarcliffe is that most of the units are spacious – 1,300-square-foot townhomes with finished basements and washer/dryer hookups, which gives us a large competitive advantage over other apartment communities in the area."

"Briarcliffe represents a best all-around asset with significant upside potential," added Bender Companies' principal and founder, Kurt Bender. "With new management and a moderate value-add program, this property will produce immediate cashflow and long-term success for our investors."

Built in 1976 and located at 2305 East Jolly Road, Briarcliffe consists of 48 one-bedroom and 260 two-bedroom apartment units. The community features a desirable amenity package, including an indoor/outdoor pool, fitness center, sauna, garden, playground, dog park, business center, and bike share program. The community also borders the South Lansing Pathway, a paved hiking/biking trail connected to the Hawk Island Park and over 20 miles of interconnected trails.
Situated just over a mile from the I-496 on/off ramps, it also offers excellent accessibility to major employment centers across the metro, including downtown Lansing (5.4 miles NW), Michigan State University (5.5 miles NE) and large employers like Sparrow Health System and General Motors.