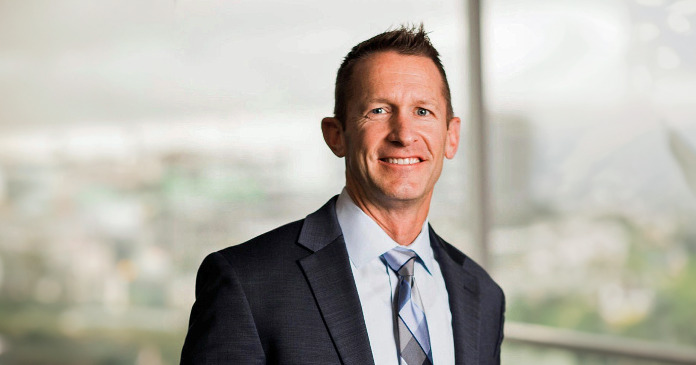 Project Access Resource Centers, a national leader in providing vital on-site health, education, and employment services to families, children, and seniors residing in affordable housing communities across the US, has announced the appointment of Matt DeGraw to its Board of Directors effective immediately. 
"We are excited to have Matt join our Board of Directors," said Kristin Byrnes, CEO and President of Project Access Resource Centers. "Matt brings a wealth of experience and hands-on leadership in real estate investment and management, housing development, mortgage-backed securities, debt strategies, community revitalization, and more. His expertise will be a great asset as we build the future of Project Access."
Matt DeGraw serves as Senior Managing Director at Bridge Investment Group and President/CEO of Bridge Property Management. He also serves as Co-Chief Investment Officer of Bridge Multi-family Fund V. DeGraw joined Bridge Investment Group in 2004 as a Regional Manager. He became Partner in 2012, President of BPM in 2015, and President/CEO in 2023. As President/CEO, DeGraw oversees operations throughout the portfolio of Bridge Property Management's multi-family assets of 55,000+ units. 
Before Joining Bridge, DeGraw was a Regional Manager and Director of Operations for Evergreen Management Group. Previously, DeGraw was a Community Manager at Wasatch Premier Communities. While at Wasatch, he also worked with their Acquisition Team. DeGraw began his career as a Leasing Agent at a multifamily asset with REIT Archstone.
DeGraw has his CPM (Certified Property Manager) designation through the Institute of Real Estate Management (IREM) and has also served on the Board and Executive Board of the Utah Apartment Association. DeGraw holds a Bachelor of Arts in Spanish with a minor in Economics from the University of Utah. 
"I am delighted to be joining the Project Access Board of Directors," said Matt DeGraw. "The Project Access mission of assisting at-risk families to ensure they have the resources to thrive is one I've admired as a long time member of its advisory board. I look forward to leveraging my insights and experiences to help take Project Access to the next level of expansion, long-term investor value, and success."
As a matter of practice, the Board of Directors of Project Access Resource Center Regularly evaluates the board's composition. It considers how they can maintain the appropriate mix of skills, qualifications, and diversity of backgrounds to oversee the business and long-term strategy of the non-profit organization. Following this change, the Project Access Board of Directors will comprise nine directors and an advisory board of 12 members.