MG Developer, now the most active developer in Hialeah and Coral Gables, announces it has secured an $18 million loan for its third transient-oriented multifamily development, Metro Parc North, a 663-unit multifamily property, located at the entire block that includes, 901 E 26th Street in Hialeah, Florida.
Metro Parc North, with 663 apartments will rise next to Metro Parc at 983 East 26th Street and is expected to be completed in 2026. Metro Parc South, a 347-unit building, the latest of MG's transit-oriented multifamily communities to be unveiled will be located at 954 & 934 E 25th Street and is slated for completion in 2027.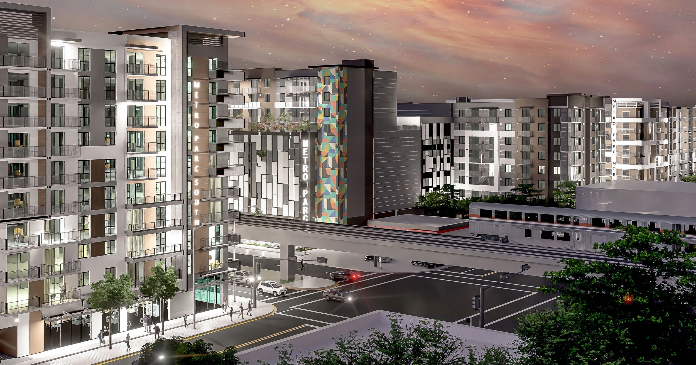 MG Developer and Baron Property Group's acquisition of Metro Parc in 2021, marked the start of the company's multifamily rental division. MG is committed to fulfilling the demand in the City of Progress for high-quality housing in the area while also giving residents the ability to commute easier and faster. This has now been further solidified with Metro Station and now Metro Parc North.
MG Developer has been working closely with the city of Hialeah to bring high-quality transit-oriented housing to the community, which will contribute to a more vibrant urban lifestyle while helping alleviate traffic in the area. The City of Hialeah is moving from the City of Progress to a "Forward-Thinking" Miami that is ideal for young professionals who want a lifestyle where they can walk to parks, dine, work, and play and be only a short distance from just about anywhere in South Florida by commuting by train.
Metro Center will provide nearly 1,600 attainable contemporary apartments to the City of Hialeah that will be within walking distance of the Metrorail and Tri-Rail Transfer Station. MG's first multifamily building, Metro Parc, is a 560-unit, 10-story building that broke ground in 2022 and is slated for completion Q4 of 2023. All other projects within MG's Metro Center community are slated to be completed between 2025 through 2027.
When completed, Metro Center will be considered Hialeah's modern living lifestyle center that will boast more than 35,000 square feet of ground floor commercial space ideal for restaurants, cafes, boutique shops, health & fitness outlets, as well as a specialty market, all in the heart of Hialeah. It will also be a short distance from Hialeah Hospital, Amelia Earhart Park, Factory Town, and only 15 minutes from Miami International Airport (MIA). The entire Metro Center complex is expected to be completed in 2027.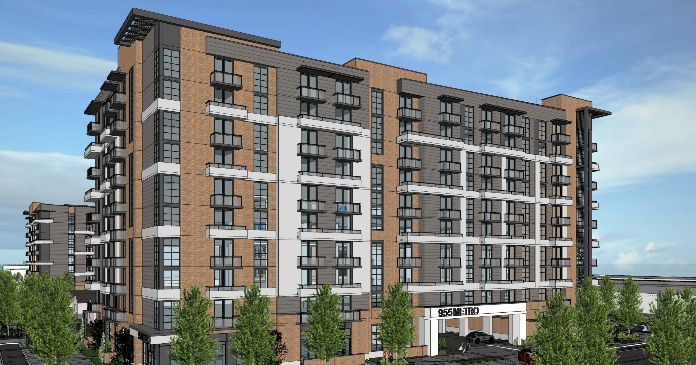 This significant milestone marks MG Developer's commitment to expanding its presence in the region and contributing to the development of high-quality, transit-oriented housing solutions. Principal and Founding Partner Ayush Kapahi of HKS and Executive Vice Presidents Jeffery Donnelly and Dmitry Levkov of Colliers International secured the financing. RMWC provided the loan.
Led by Venezuelan native Alirio Torrealba, MG Developer is a residential property development company headquartered in Coral Gables, Florida that currently has $1 billion in development and another $424 million in the pipeline. MG Developer provides a comprehensive array of real estate-oriented services, from concept creation and property site selection to project advancement. MG Developer currently has several projects completed and in planning throughout South Florida and continues to be Coral Gables' most active residential developer.
"We are extremely proud to work collaboratively with the City of Hialeah and continue bringing projects to life in Hialeah that further our vision of a modern and transient lifestyle in this city," said Alirio Torrealba, CEO and founder of MG Developer.