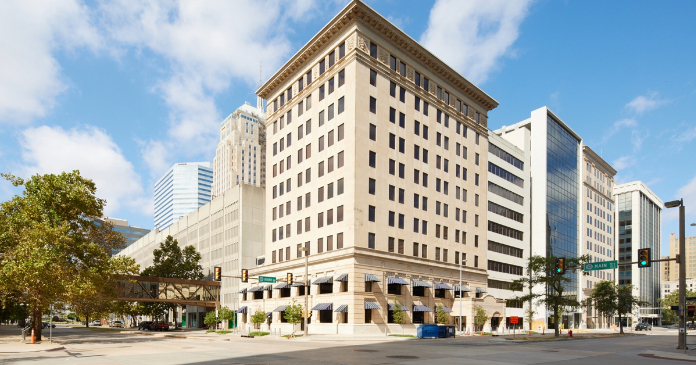 IPA Capital Markets, a division of Marcus & Millichap specializing in capital markets services for major private and institutional clients, has arranged $63 million in financing for the redevelopment of two historic Oklahoma City buildings that will be converted into 265 multifamily units. 
The buildings were originally built in 1921 and 1924, and the new project will be named "The Harlow." The sponsorship will retain the buildings' historic feel with a décor inspired by 1920s Hollywood. The Harlow will also have extensive tenant amenities, including a fitness center, game room, pet spa, coffee shop, co-working space, conference rooms, movie theater, bowling lanes, and group meeting space. Located in the heart of Downtown Oklahoma City, The Harlow is connected to First National Center, a recently redeveloped $275 million mixed-use project.
The financing was secured by Todd McNeill and Sunny Sajnani, both Dallas-based IPA Capital Markets executive managing directors. McNeill and Sajnani worked on behalf of Gardner Tanenbaumto secure 91% of the capital stack, including the senior construction loan and federal and state historic tax credits. The team also provided tax increment financing advisory services for the project. The $40.3 million senior bank loan provided 61% loan-to-cost, three years interest-only followed by a 30-year amortization, with a loan term of seven years. 
"This was a complex financing in which we were able to structure the capital stack by aligning our client's investment objectives, federal and state tax credit buyers, city governments, and the senior lender," said McNeill. "This is an exciting redevelopment by Gardner Tanenbaum."
"Our relationship with the IPA finance team is truly a partnership," said Richard Tanenbaum, CEO of Gardner Tanenbaum. "On this assignment, they not only oversaw the tax incentive and construction debt process, but they were involved at a granular level to ensure optimal terms and certainty of execution."