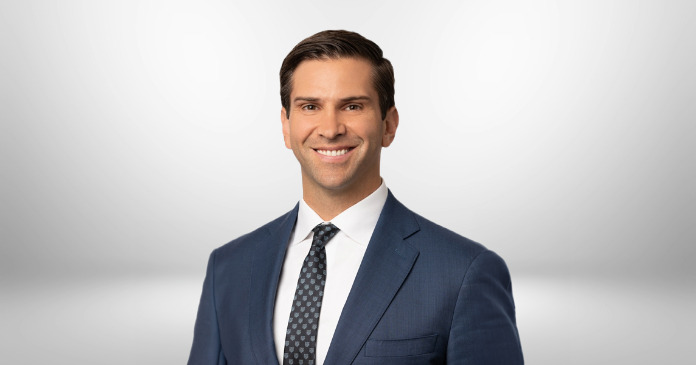 JLL Capital Markets announced that Senior Managing Director Peter Yorck has joined its Southeast multi-housing investment sales team, based in the Atlanta office, after spending eight years with JLL/HFF in both the Los Angeles and San Francisco offices. In his new role, Yorck will grow institutional multi-housing sales for the greater Atlanta and Nashville markets.
Yorck will be working alongside partners on the Southeast multi-housing investment sales team, which include Senior Managing Director John Weber, Managing Director Bill Shippen, Senior Director Vic Ciancetta and Director Nick Brown.
Investor interest has proven to be strong throughout the Atlanta market, and specifically, from 2021 through 2022, the area saw north of $36 billion in multi-housing investment sales transactions close.
"We are excited to welcome Peter to Atlanta as he is a perfect cultural fit with a proven track record of success," said Senior Managing Director Richard Reid, who co-leads the Atlanta and Nashville offices for JLL Capital Markets. "Given the positive living trends in the Southeast, we look forward to Peter and the team furthering the growth of our multi-housing investment sales business."
In the past 30 months, Yorck has executed an investment sales transaction volume of approximately $2 billion in LA County alone, including Thea at Metropolis, the largest sale in LA County history. Throughout the course of his career, he has been involved in more than $6 billion of investment sales and capital markets transactions.
"My family and I could not be more excited about the opportunity to relocate to Atlanta. I look forward to continuing to work with incredible partners in Atlanta and Nashville and to further grow our institutional multi-housing business within this very important segment of the overall market," said Yorck.
Prior to joining HFF in 2015, Yorck served five years as an Infantry Officer in the U.S. Army, deploying twice to Afghanistan. He served in Army Special Operations with the 3rd Ranger Battalion as well as with the 101st Airborne Division. Yorck earned his bachelor's degree from Princeton University.