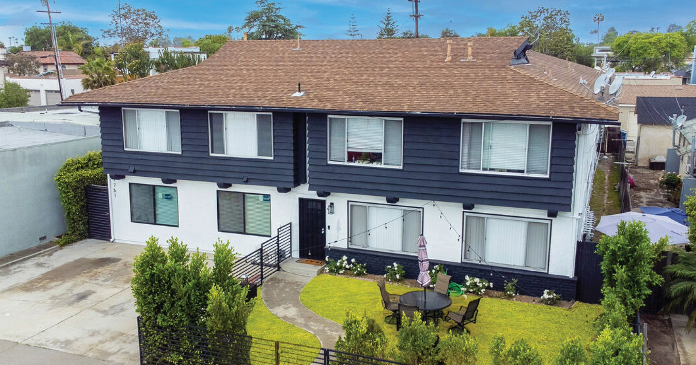 CBRE announced the sale of an 11-unit multifamily community in Torrance, California for $4.81 million.
Commenting on the transaction, Blackwell stated, "This was an exceptional opportunity for the buyer, as apartment sales are relatively rare in the highly coveted Old Town Torrance area. Property owners here tend to maintain ownership for decades. Moreover, in this locale, there is no local rent control, only AB 1482, which appeals to investors. The buyer has the potential to renovate two units and increase rents; one of the units has a rental rate that is 30% below the prevailing market rate."
"Old Town is one of the most walkable locations in Greater LA, with an abundance of restaurants, markets, breweries and retail in the surrounding blocks," said Mitchell. "Additionally, the location offers easy access to the 110 Freeway and major employers. Honda's North American headquarters is only blocks away."
Mitchell adds, "Old Town Torrance is one of the most stable rental markets in Los Angeles. This market has limited supply, a favorable regulatory environment, rental growth potential, and a prime location and accessibility to Southern California. It is a compelling choice for multifamily investors looking to enhance their real estate portfolios with long-term, income-generating assets."
CBRE's Executive Vice President Dan Blackwell and Senior Associate Trey Mitchell represented the private exchange buyer from Torrance, California. The seller was based in Los Angeles.