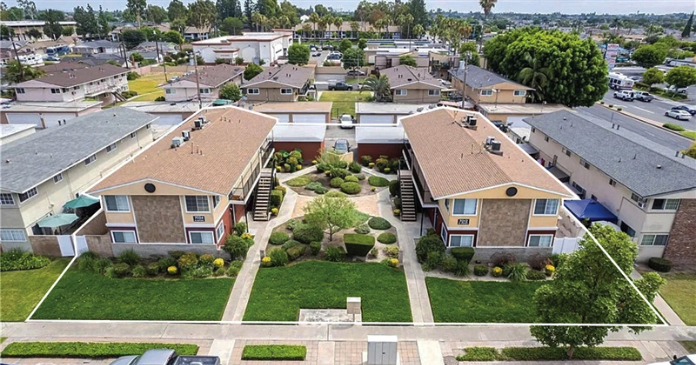 CBRE announced the sale of two multifamily properties totaling 24 units for $7.61 million in northern Orange County, California to two separate buyers.
In the first transaction, CBRE's Executive Vice President Dan Blackwell and Associate Amanda Fielder represented the buyer in the sourcing and acquisition of a 16-unit multifamily property located at 1801 & 1809 East Wilshire Avenue in Fullerton. This off-market transaction had a sale price of $4.2 million, equating to $262,500 per unit and $419 per square foot. The buyer was based in Los Angeles County. The Orange County-based seller was exchanging into a Delaware Statutory Trust (DST).
According to Blackwell, the sale of 1801 & 1809 East Wilshire Avenue is the largest apartment transaction in Fullerton this year and marks the property's first change of ownership in 40 years.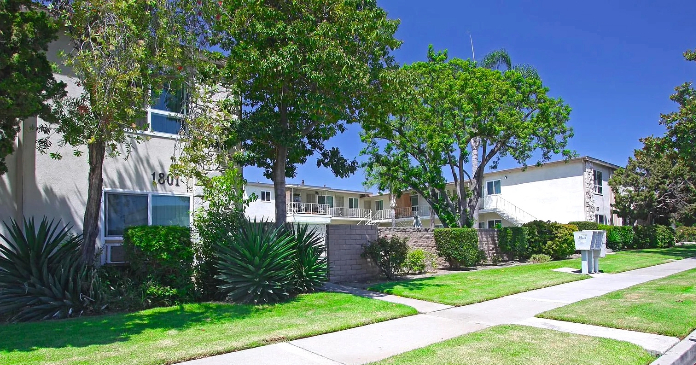 Fielder commented, "The property at 1801 & 1809 East Wilshire Avenue presented an attractive value-add opportunity for the buyer, with in-place rents currently 30% below market rate."
Fielder also highlighted the property's appeal due to its proximity to educational institutions, shopping centers, and parks, providing residents with convenient access to amenities. "The property is less than two miles to Hope International University, California State University, Fullerton, and Fullerton College, and eight miles to Chapman University. Metrolink is only a five-minute drive and two shopping centers are located within walking distance of the apartment community. There are also two parks, Fullerton Arboretum and Craig Regional Park, 3.2 miles away."
In the second transaction, Blackwell and Fielder represented an Orange County-based exchange buyer in the acquisition of an eight-unit multifamily property at 7012 & 7024 El Dorado Drive in Buena Park. The sale, totaling $3.41 million, reflects a price of $426,719 per unit and $497 per square foot. The seller was a private investor based in Orange County.
"The sale of 7012 & 7024 El Dorado Drive, consisting of two side-by-side fourplexes, stands out as the only multifamily property (four units or larger) sold in Buena Park this year," Fielder stated. "Furthermore, it represents the highest sale price per unit and price per square foot for a fourplex or larger multifamily property in 2023."
Fielder added, "We sourced the acquisition opportunity for the buyer, who exchanged from a single-family home to the eight-unit multifamily property to increase cash flow. This was an all-cash deal." Fielder emphasized, "Both properties are located in a desirable northern Orange County neighborhood and offer walkability, an array of lifestyle amenities, freeway accessibility, consistent rental demand and future growth potential."
Blackwell concluded, "Our team's extensive market coverage, transactional experience and strong relationships have been instrumental in facilitating property transactions for both buyers and sellers looking to exchange properties throughout Southern California. Additionally, despite challenges in the lending environment, our ability to leverage relationships with lenders enables us to secure long-term loans for our buyers."