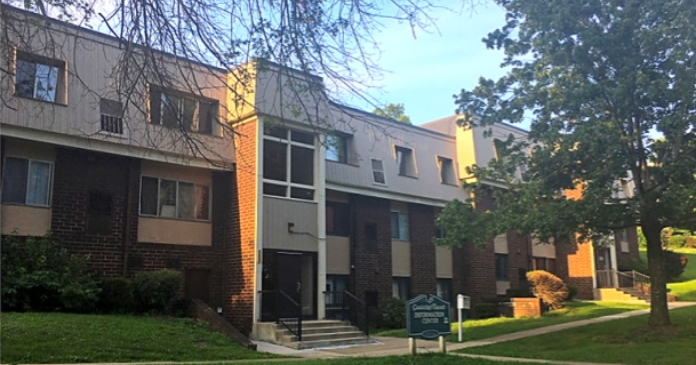 Community Preservation Partners (CPP), a mission-driven affordable housing preservation developer has announced the planned renovation of Cambridge Square Apartments, an affordable housing community just 14 miles east of downtown Pittsburgh.
The community will receive extensive renovations, estimated at $18,827,049 (or $92,289 per unit). CPP's total investment is approximately $47.2 million, which includes a purchase price of $16,600,000.
Built in 1974, and located at 120 Cambridge Square Drive, the development will gain a new community building and see reconstruction of one building consisting of 28 units lost to a fire earlier in the year. The new community building will include space for resident meetings and gatherings, maintenance storage space, and leasing offices. In addition to new construction and new amenities, the property will receive extensive improvements to address deferred maintenance, including updates to accessibility throughout the property, mechanical system replacements, building envelope upgrades, and energy efficiency enhancements that meet National Green Building Standards. Existing amenities include central laundry rooms throughout the residential buildings, a playground, and 329 surface parking spots.
All units will receive interior upgrades with installation of new kitchen countertops, appliances and flooring, as well as bathroom updates including new vanities, fixtures, tub reglazing and new shower surrounds, as needed. New windows and roofs will be installed throughout the property.
"With the development of Cambridge Square Apartments, CPP is expanding its footprint in Pennsylvania and doing our part in the revitalization of the greater Pittsburgh area," said Seth Gellis, President of CPP. "In addition to a new community building, this project will also be rebuilding all units lost in a recent fire. We are excited to bring new construction and new amenities to the residents."
"This project builds on the work that we are already doing downtown at Allegheny Commons and helps to support the community by preserving much needed affordable housing," said Thomas Gibson, Director of Special Projects for CPP. "We are thrilled to be moving forward after over two years of planning during a very challenging economic environment."
The project received an allocation of low-income housing tax credits in 2007, when it last received renovations. There are 198 units under the Housing Assistance Payment contract (all units 50% of area median income) and six units that will be reserved for families at 60% or below of area median income. All 204 units will be affordable.
Renovations are expected to be completed in December 2024, with minimal impact to residents. The property will partner with American Healthcare Group in providing supportive services.
Partners on the project include the Pennsylvania Housing Finance Agency (PHFA), who is the bond issuer and awarded 4% low-income housing tax credits; and Key Bank who provided debt financing through the Freddie Mac TEL program.