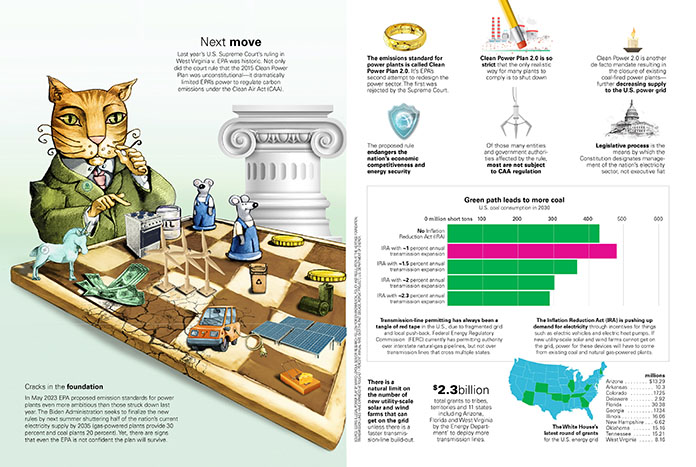 Next move
Last year's U.S. Supreme Court's ruling in West Virginia v. EPA was historic. Not only did the court rule that the 2015 Clean Power Plan was unconstitutional—it dramatically limited EPA's power to regulate carbon emissions under the Clean Air Act (CAA).
Cracks in the foundation
In May 2023 EPA proposed emission standards for power plants even more ambitious than those struck down last year. The Biden Administration seeks to finalize the new rules by next summer shuttering half of the nation's current electricity supply by 2035 (gas-powered plants provide 30 percent and coal plants 20 percent). Yet, there are signs that even the EPA is not confident the plan will survive.
The emissions standard for power plants is called Clean Power Plan 2.0. It's EPA's second attempt to redesign the power sector. The first was rejected by the Supreme Court.
Clean Power Plan 2.0 is so strict that the only realistic way for many plants to comply is to shut down
Clean Power 2.0 is another de facto mandate resulting in the closure of existing coal-fired power plants— further decreasing supply to the U.S. power grid
The proposed rule endangers the nation's economic competitiveness and energy security
Of those many entities and government authorities affected by the rule, most are not subject to CAA regulation
Legislative process is the means by which the Constitution designates management of the nation's electricity sector, not executive fiat
Green path leads to more coal U.S. coal consumption in 2030
Transmission-line permitting has always been a tangle of red tape in the U.S., due to fragmented grid and local push-back. Federal Energy Regulatory Commission  (FERC) currently has permitting authority over interstate natural-gas pipelines, but not over transmission lines that cross multiple states.
The Inflation Reduction Act (IRA) is pushing up demand for electricity through incentives for things such as electric vehicles and electric heat pumps. If new utility-scale solar and wind farms cannot get on the grid, power for these devices will have to come from existing coal and natural gas-powered plants.
There is a natural limit on the number of new utility-scale solar and wind farms that can get on the grid unless there is a faster transmission-line build-out.
$2.3billion total grants to tribes, territories and 11 states including Arizona, Florida and West Virginia by the Energy Department' to deploy more transmission lines.
The White House's latest round of grants for the U.S. energy grid in millions
Arizona…………. $13.29
Arkansas…………… 10.3
Colorado…………. 17.25
Delaware………….. 2.92
Florida……………. 30.38
Georgia…………… 17.34
Illinois…………….. 16.06
New Hampshire… 6.62
Oklahoma……….. 15.16
Tennessee………. 15.21
West Virginia…….. 8.16
SOURCE: GEPA'S ILLEGAL POWER PLAY BY MARIO LOYOLA, SENIOR RESEARCH FELLOW FOR ENVIRONMENTAL POLICY AND REGULATION AT THE HERITAGE FOUNDATION; TRANSMISSION LINES HAVE EXPANDED AT ROUGHLY 1 PERCENT ANNUAL RATE OVER THE PAST DECADE, REPEAT PROJECT; U.S. DEPARTMENT OF ENERGY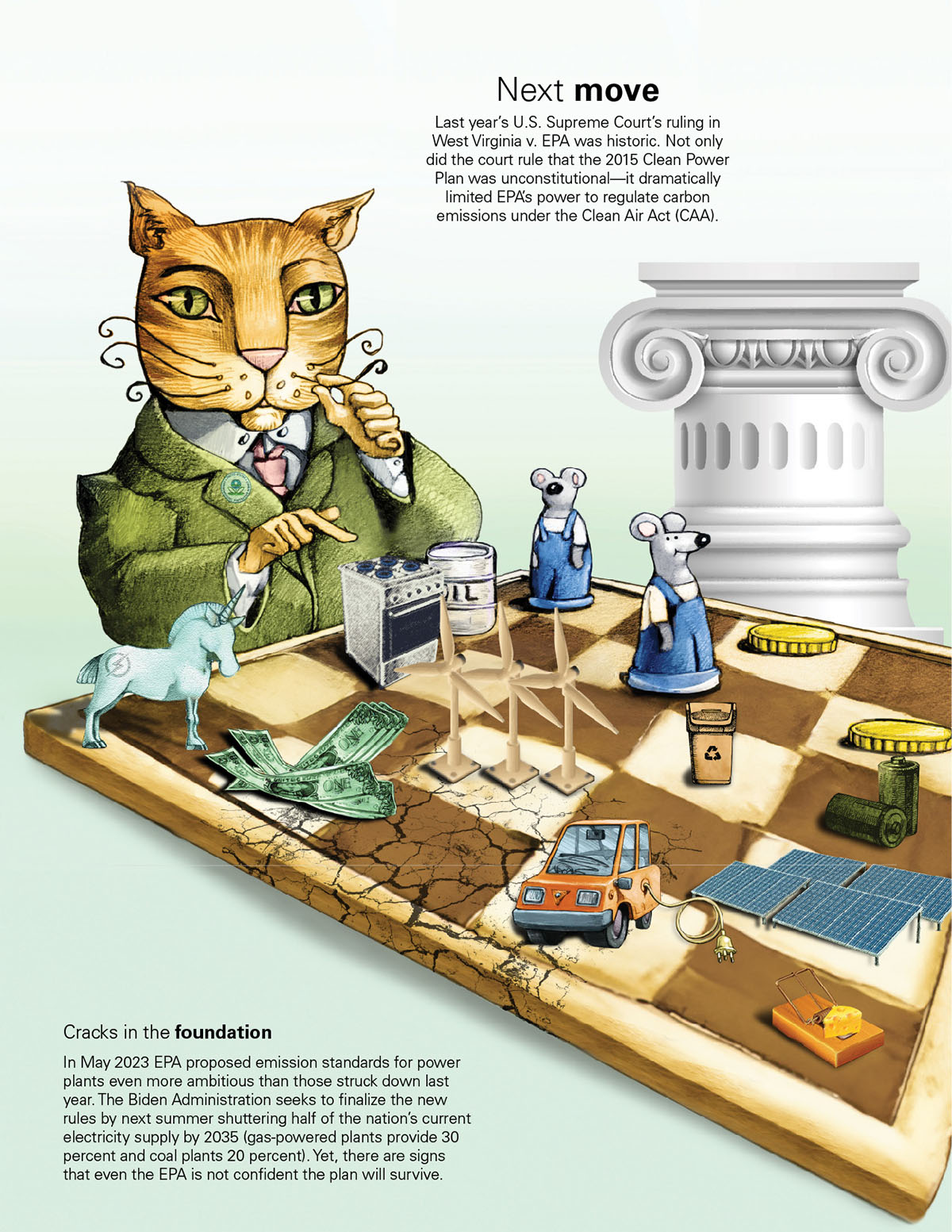 Download PDF