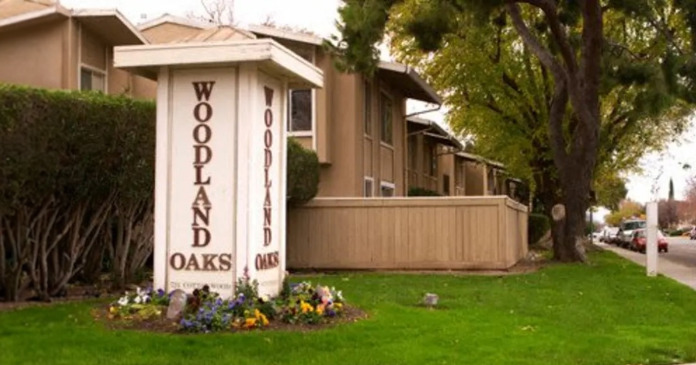 Montgomery Partners has announced the purchase of Woodland Oaks Apartments, a two-story garden-style apartment complex in Woodland, California.
The property is conveniently located a mile from the Westgate Shopping Mall and three miles from the County Fair Fashion Mall, the premier shopping destinations in Woodland, anchored by retailers, small businesses, and dining options. Due to its prime location on Cottonwood Street, the property is a mere 3-minute walk to the nearest transit station, providing seamless public transportation for residents.
"We are thrilled with this latest acquisition, marking our return to the Sacramento market after many years. Purchasing Woodland Oaks well below half of replacement costs, we were able to close this transaction with positive leverage in a very challenging environment – speaking volumes to the team we have here at Montgomery Partners. We couldn't be more excited for the investment potential in this asset, and we look forward to making improvements over the near term, which, we hope, will further enhance the property as well as the surrounding community. Lastly, we want to thank our friends at Institutional Property Advisors (IPA), Brian Eisendrath, Cameron Chalfant, Jake Vitta, and Patrick Barker, for arranging the debt on this off-market transaction. This was a true team effort across the board." – Brady Badger, VP of Investor Relations
Montgomery Partners will invest approximately $1.7M into renovations to enhance the property. The funds will be allocated towards upgrading vacant units, building exteriors, common areas, adding secure access, drought tolerant landscaping, new signage, an upgraded pool area, outdoor games, and grilling areas, along with much more. Ultimately, new ownership is seeking to provide a better experience for its residents.
Located less than 20 miles from Sacramento, Woodland serves as the gateway to the Sacramento Valley, blending historic charm and contemporary vibrancy. Voted as #55 on Livability's 2021 Top 100 Best Places to Live in America, the tree-lined streets and architectural landmarks are reminders of its rich agricultural heritage, while the bustling downtown is home to an array of shops and restaurants. Woodland's locale near Northern California's most notable nature reserves and wine regions offers residents the luxury of having world-class destinations at their fingertips in a small-town atmosphere.