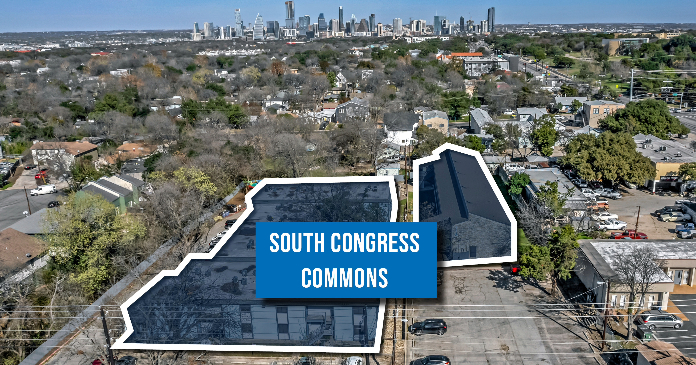 Newmark announces it has arranged the sale and financing of South Congress Commons, a 68-unit value-add multifamily asset located minutes from downtown Austin, Texas. The asset was acquired by an affiliate of Narrow Road Group, an Austin-based investor, operator and developer of local residential real estate.
Newmark Director Chase Easley was retained by seller Firm Capital to market the sale, which resulted in Newmark's second successful closing of this asset. Vice Chairman Anthony Tarter of Newmark's Debt, Equity & Structured Finance group helped arrange the financing on behalf of the buyer.
"South Congress Commons presented investors with an outstanding value-add opportunity in the heart of central Austin," said Easley. "Buyer interest was very strong as investors were intrigued by the high barriers to entry for the submarket as well as some of the best demographics in the city. South Congress Commons is a noteworthy addition to Narrow Roads's expanding portfolio in Austin."
Situated on 1.98 acres, South Congress Commons is conveniently located just over two miles from Austin's CBD and enjoys proximity to the city's South Congress (SoCo) district – one of the county's most famous corridors lined with vibrant nightlife, retail boutiques and live music venues. The property also benefits from a strong local economic landscape, with an average household income exceeding $111,800 and an average home value of $523,704 within a three-mile radius, according to the U.S. Census Bureau in 2023.