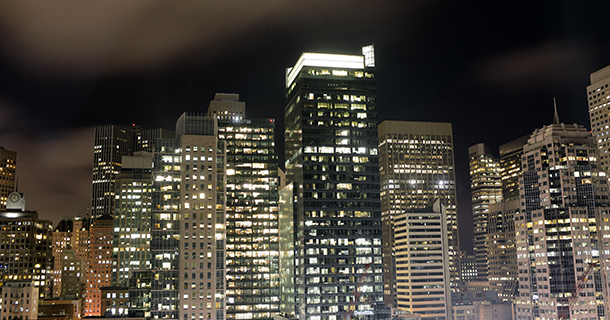 Ecologically-sustainable building practices -"green labels"-will now be included on official land records maintained by the city, according to Assessor-Recorder Phil Ting and Department of Environment Director Melanie Nutter. That means that along with information on square footage and assessment and complaints about things like bed bugs and rat infestations, with a few clicks you will be able to check out whether a building has a LEED or Energystar certification.
There are more than 1,000 properties and 250 buildings in San Francisco that have earned some sort of green label. These properties cover more than 60 million square feet of commercial space. At least 35 percent of San Francisco's commercial squarefootage now has a LEED or Energystar certification, according to Ting.
Green Labels being recorded by the Assessor's office are U.S. Green Building Council's Leadership in Energy and Environmental Design (LEED), Build It Green's Green Point Rated, Home Energy Rating System II (HERS II), Home Energy Score (US Dept of Energy) and Energystar.
"We are making San Francisco history by including Green Labels in our official property records," said Ting. "The Green Label information now maintained in our files is an important first step in the universal adoption of ecologically-sustainable building practices. Reducing the ecological impact of our built environment is a top priority for so many of us in San Francisco."
The Assessor's rules for reassessment remain unchanged by this initiative and a Green Label by itself will not be used to increase assessed value of properties. There will also be no additional paperwork or filing requirements in order for a property's Green Label to be reflected in the Assessor-Recorder's files.
Over 53 percent of the city's carbon emissions come from buildings, Nutter said. "Recording Green Labels in the Assessor-Recorder database will provide the transparency needed to reveal high performance buildings and demonstrate leaders in the field," she added.
---
Author: J.K. Dineen, SF Business Times