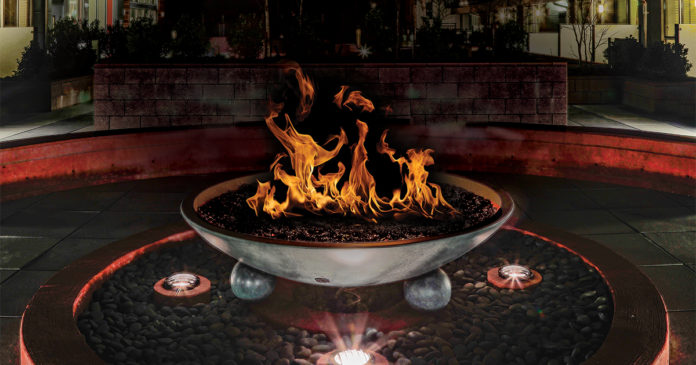 The company's fee management business is keeping pace with its development growth, closing out 2012 at 58,000 units.
"Today we are at 68,000 units, so we already have seen an ongoing movement and our target for 2014 is somewhere in the 80,000-unit range. We have a very aggressive business plan to continue to grow the management company, as well as our development portfolio," said Alliance COO and EVP Brad Cribbins.
As a full service multifamily company, Alliance's property management and development pieces are designed to work hand in hand.
"The management piece helps the scale with which we can address issues in a particular market," said Cribbins.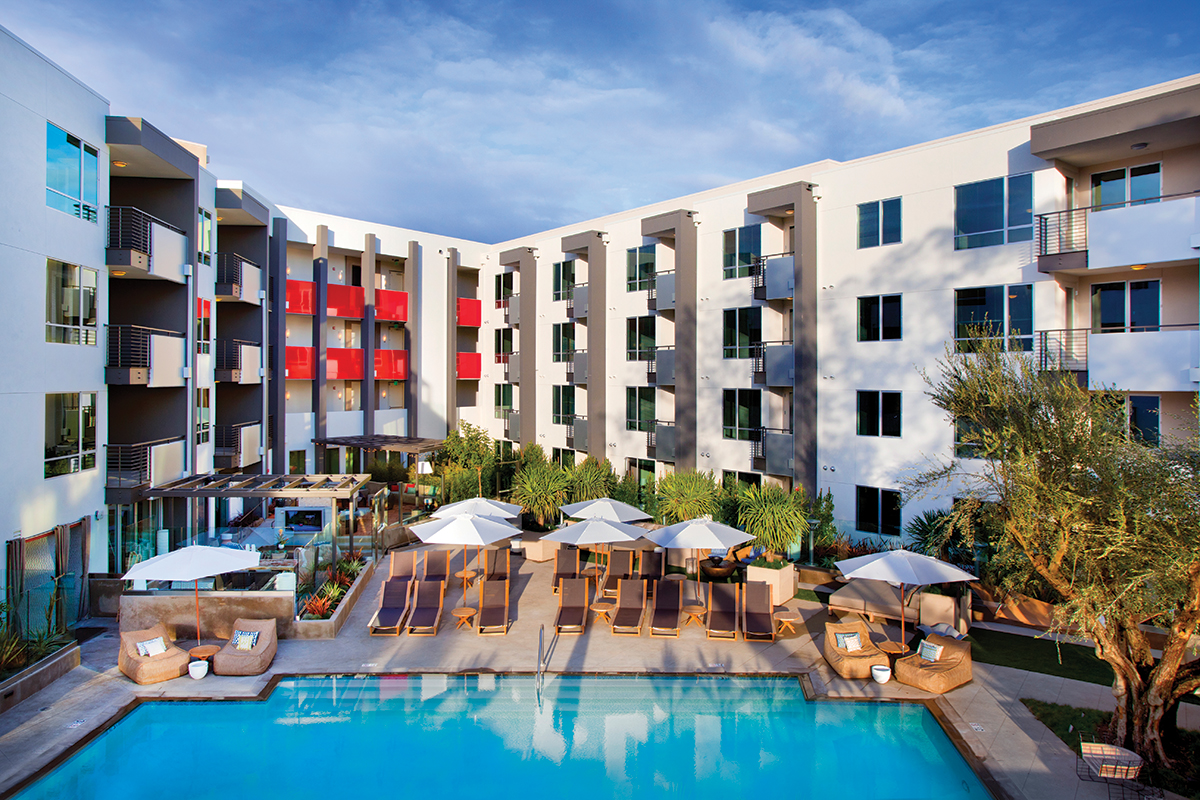 Demographics driven development

With 80 million GenYers hitting their peak renting years over the next decade, it's no surprise that demographics are dictating the location and type of product Alliance is building today.
"If you look at the historical trends, boomers as a group peaked in 1986 at about 63 million and that's declined around 60 million. The GenY population exceeds 65 million and it's soon going to 68 million, so for practical reasons, simply as a demand driver, there are more bodies in this age range," said Cribbins.
Like most developers, Alliance expects to capitalize on the trend pundits claim is driving the multifamily industry-the desire among GenYers to live in luxury apartments within city centers that offer easy access to transportation, shopping, entertainment and jobs.
"Everyone is talking about it, but it really is true-these 20- to 35-year-olds are looking for a com bination of employment opportunities and social activities. They want that city vibe, focused on sustainability and efficient tr anspor tation sys tems. They want clean and affordable and they want to be connected to music, sports and entertainment that lets them really participate in it and feel that it's a part of their lifestyle," he explained.
"On top of that, they want interesting bars and nightlife and university education opportunities, recreational opportunities and outdoor connection points. So, if you are looking at that as a general driver, if that's what attracts people, then a quick analysis here will tell the story in a quantifiable way," said Cribbins, who has a list of surveys that support that premise.
Meanwhile, recent surveys conducted by the National Association of Realtors and the National Association of Home Builders (NAHB) suggest it may not be a city center that is the majority's first choice of locale.
For instance, only eight percent of the 2,000 respondents to the NAHB's 2012 survey want to live in a city center. Preferring the outer suburbs were 36 percent of respondents, while 30 percent said they prefer burbs that are close to, but not at the center of the city core.
The National Association of Realtors survey garnered similar results suggesting only seven percent of respondents would choose to live in a city center rather than the suburbs.
There is a definite method to Alliance's market choices.
"Whether it is Denver, Austin or Houston, all these places have neighborhoods that are associated with cool, edgy elements," said Cribbins.
Alliance was fortunate to have purchased the land for the assets it is building today in hard-to-find infill locations a year and a half to two years ago.
"When you think about these areas-Ballard, Queen Anne or Capitol Hill in Seattle, or the Camelback Corridor in Phoenix or the Cherry Creek or downtown LODO submarket in Denver-these historically would have been for-sale product. But, in the down cycle roughly 18 to 24 months ago, we were able to pick them up for a good price on the land and build very high-end, boutique hotel-style apartment, which is what most people are building today when you talk about institutional-grade, urban-infill assets," said Cribbins.
Cribbins admits that it's hard to create the type of asset that Gen Y likes with garden-style apartments where the buildings are far apart.
Therefore the shift has been toward podium-style or Texas wrap-style projects with smaller footprints and contemporary unit designs. With these projects, every inch of space is used to create spaces like wine lounges, boxing rings and putting greens or little outdoor seating areas with fire pits or fountains where today's renters can gather and socialize.
In Seattle, for instance, Alliance recently completed the 166-unit Broadstone KOI, a LEED-certified community that puts an emphasis on active gathering spaces like rooftop decks and ground level courtyards. The property is located in the Ballard submarket, the city's retail district, just two miles from the CBD.
Financed partially with a loan from Mutual of Omaha, the five-story-over-parking, podium-style development consists of studio, one- and two-bedroom units, lofts and live/work spaces with large windows that allow for abundant natural light, generous balconies and finishes that include granite countertops and wood plank flooring.
Units from the third floor up offer spectacular views of Mt. Rainier, Puget Sound, Salmon Bay and the Olympic and Cascade Mountain ranges. The property was completed in February and is already 57 percent leased with rents at $2.39 per sq. ft. Competing communities in the area include the similarly styled luxury asset Leva on Market.
Also scheduled for delivery in Seattle in January 2014 is Alliance's 105-unit 11th and Madison, and, in the second and fourth quarters of 2015, respectively, the 250-unit Broadstone Capitol Hill in Seattle's Pike Pine Corridor and the 170-unit Broadstone West Seattle, as Alliance expands its resources in the Emerald City-ranked number 10 by Under30CEO.com as the city with the most growth opportunities for entrepreneurial- minded young professionals. Seattle also was ranked number three by Kiplinger's Best Cities for Young Adults list. Fifteen percent of Seattle's population is between 20 and 29 years old.
"A similar case can be made in every market we are in," said Cribbins.
Changing wish lists

The demands of GenYers have given new meaning to what a hotel-grade apartment asset offers.
Today it means sophistication of location, exceptional walkability to shopping, entertainment, city life and sporting events and very high-end finishes such as granite countertops, glass-front stoves with gas fire grills, contemporary cabinetry with islands and under-mount sinks with pullout faucets and sprays, dog parks and theaters and huge fitness centers that are becoming spa-like.
Renters' appetites for amenities have changed over the years. Business centers have all but disappeared or are rarely used while demand for others has increased.
Ten years ago, for instance, apartment communities had fitness centers, but they were somewhat of a joke. While they were fun to show off, very few people used them, said Cribbins. Today these spaces are being used at a very high level.
"Renters see value in the level of equipment, the access and the time efficiencies. Pools and dog parks and playgrounds, all kinds of elements that appeal to this very social, very communal demographic, have greater importance. So the high level of finishes and the access to amenities and common area space ties that vibe of connectivity with a location everyone wants to be in-that's the equivalent of a boutique hotel," said Cribbins.
Like an owner, like a REIT

As a property owner, Alliance carries its owner mentality over to its fee-managed assets. "We think about the value of the individual assets more than cash flow or profits of the management company," said Cribbins.
And, when it comes to property perform ance, the company thinks like a REIT.
"Our clients can get institutional-level oversight without us having to be a REIT and we have grown very much because of those relationships," said Cribbins.
Alliance even changed its bonus program last year to better focus on driving quarter-over-quarter revenue growth and budget accuracy.
"Did we hit our NOI targets? Our revenue growth targets? We aligned our bonus and recognition programs with those targets in mind. For instance, the business manager who runs the asset is tied to a bonus program that says if you grow quarter-over-quarter revenue at a rate equal to or greater than what the third-party market entities are suggesting it should be-and we have a process for getting to that number-you earn half your bonus.
"The other piece is budget-related, so, if you hit your NOI targets you earn the other 50 percent of your bonus. Then we have a 10 percent kicker for holding occupancy at market and for individual rent growth for individual units at market. So there are a couple of ways you can get a little bit of a kicker on there.
"The program really crystalizes everything for that business manager who is concerned with growing revenue and hitting the budget they told their ownership group they could hit.
"This trumps up to the portfolio manage, who has the same expectation to grow their quarter-over-quarter revenue and brings all of the assets under their management into the same alignment.
"We have linked the whole process to ensure the business manager, the regional manager, VP and senior VP are all bonused off of that same trajectory," said Cribbins. The program kicked off at the beginning of January and Alliance is aligning data for the first quarter. "We don't have any tangible data yet, but we will have it here in the next two to three weeks," Cribbins predicted. And, with more attention paid by the managers and regionals to the financial aspects of the business, Cribbins expects to see significant results when the numbers come in.
"They simply know their bonus is no longer tied to some abstract obscure element of 'We think you have done a great job.' Instead, it is tied to very specific things. You either did or did not outperform the market or you did or did not hit your targets," he said.
The final piece of Alliance's performance puzzle is risk control-tapping into revenue management programs, sophisticated training platforms and agency-quality marketing tools to ensure company executives can actually manage and absorb all the information.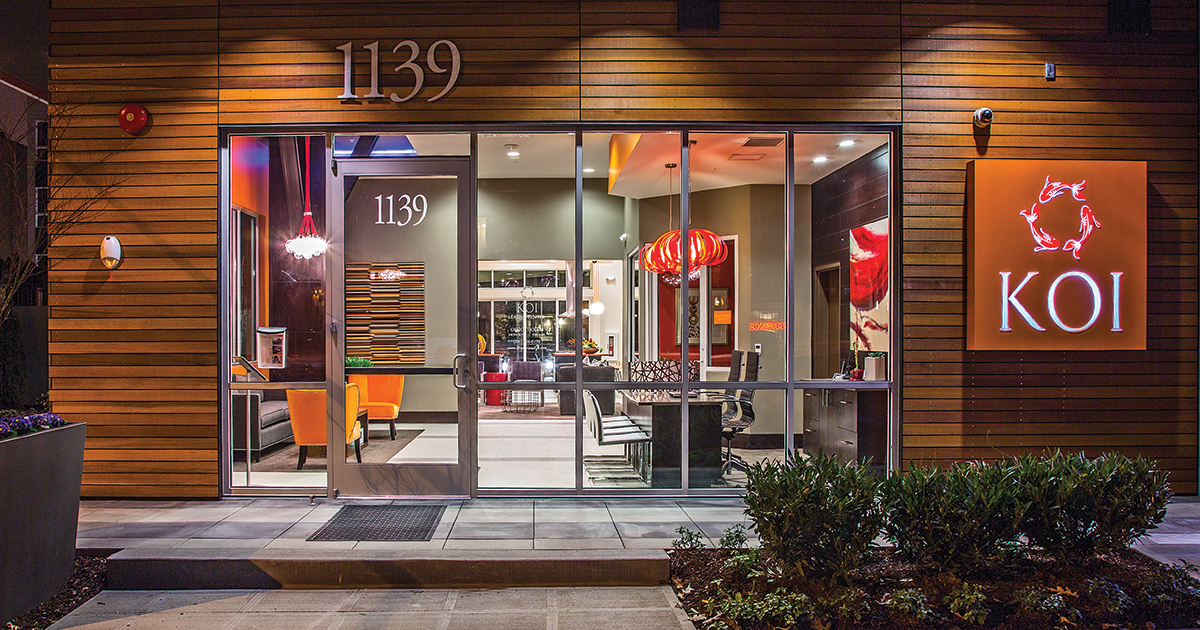 The three "T"s

The greatest challenges going forward for Alliance are technology, training and transactions, said Cribbins. Technology is changing at such a rapid pace that keeping abreast of the latest innovations is difficult.
"Just at the point where you think you have built something that is on the front side of it, some other technology piece that it connects with upgrades or modifies. Whether it's pricing, marketing or training-those things are constantly competing for advancement in the world of technology. So, movement in the industry towards this big data conversation amounts to having a malleable data base where you can input all your information and cut, slice and dice that information, whether for business analytics or reporting purposes or whether it's the next big trend. There is a lot more to it than most people understand," he said.
Cribbins notes that surveys, for instance, are done much differently today then in the past.
"Today, they are married to your property management service like Yardi and your technology pieces. In our case we use Property Solutions for lead management and we are blending all those technologies together and they don't always play nice with each other. It's not like they don't want to. It's just that, as new systems improve or advance or we find new ways to be more analytical about a particular dynamic, we might need to shift or tweak the process and we don't always know how that will affect the back end. Some is just pragmatic and some operational, but it all adds up to one of the best aspects that's changing in the business," said Cribbins.
The next "T" is training-fostering core strengths of good, strong leasing, prudent risk management, comprehensive policies and procedures and, ultimately, good, strong salesmanship, while keeping up with learning new technologies is an ongoing challenge, said Cribbins.
Finally, transactions. The multifamily business has been the darling of the real estate space over the past couple of years and continues to be the preferred investment for a lot of institutional-grade clients. This translates to a lot of activity and due diligence to stay on top of, said Cribbins.
Supply issue

Lately, the supply issue has been getting a lot of press and fears of residential overbuilding are surfacing.
National Multi Housing Council reported that starts have normalized and Axiometrics reported a 38 percent increase in permit activity in March, said Cribbins.
"So there is no doubt more inventory is coming at us, but it is still 28 percent below the peak of 390,000 units in 2005.
"We have come up from the trough of around 50,000 units three or four years ago and very little has been completed, so there is still catch up going on, but one would be unwise not to think hard about where and why you are going to build in a market," he said.
How realistic it is to expect cash-strapped, debt-ridden college graduates to be able to afford the price of a luxury apartment in a city center?
Cribbins said for now Alliance is still able 6 to raise rents, albeit at a slower pace than in the recent past.
In Denver, the company's 2012 NOI growth was 10 percent and nearly the same in Phoenix. In Seattle, NOI rose nearly 15 percent year over year.
"But our NOI forecast for 2013 is six percent in Denver, seven percent in Phoenix and Seattle, and we will probably see those numbers drop maybe a point and a half, depending on circumstances.
"On the flip side, we leased out the $45 million, 270-unit Broadstone Camelback apartments right next to our corporate headquarters with rents anticipated at $1.70, or around $1,420, but we are now leasing at $1.90. The average income of the renter there is somewhere between $80,000 and $120,000 a year. So there is no absolute. It's an asset-by-asset scenario with close focus on where, how and who you are targeting," he said.
Overall, the renter demographic is still strong and the homeownership rate is still likely to decline a little, he said. "I think pricing is up around 11 percent, which is good. I think everyone wants the housing market to rebound, but there is still stricter qualifying and down payments and much of this generation doesn't have the money to sink into a house when they may have to move for a job or to make another life adjustment. As the economy improves, they will be looking for apartments and ours are the kind of apartments they are looking for," said Cribbins.