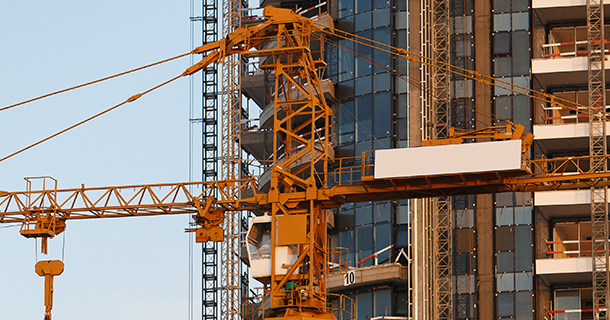 "Ninety-five percent of U.K. rentals are owned by small landlords," Nanda says. "That's the fundamental thing that has to change." She wants to bring U.S.-style, large-scale, high-quality rentals to the U.K., and has already made a start. Last year the housing association set up Fizzy Living, an initiative that offers tenants long-term agreements, wi-fi and an on-site manager. All 75 apartments in the first Fizzy phase were filled in three months.
"If people can't afford to buy they should at least have a good rental," Nanda says.
A recent visit to large, multifamily rentals in Boston and Washington confirmed Nanda's view that rentals in the U.K. have much to learn from the U.S. model. She explains: "In America they have a very sophisticated understanding about what matters to people in the rental market and what they are willing to pay for."
The apartments in a block may be modest, Nanda explains, but the services, communal areas and management are excellent. The blocks have a "basic" concierge service, where you can drop off dry-cleaning and pick up mail. Some have rooftop terraces, outdoor areas with barbecues and private dining rooms to rent for parties. There are also gyms, on-site storage and bike racks.
"Some services such as dog-walking are extra but people are willing to pay and the service is built around that," Nanda says. Nanda, who was awarded an award for her services to social housing in June thinks this style of renting will work just as well in Britain as it does in the U.S. as both countries have similar fundamentals. Homeownership is unachievable for many people in the U.S. because of the constraints in the mortgage market-a situation that looks unlikely to change soon-and the number of people renting is increasing.
In the U.K., renting can still be seen as the inferior option, but attitudes are different in the U.S. as a result of that nation's severe housing slump.
Nanda says: "I spoke to a lot of people who did own and they don't want to now. Some had lost their home in the crash and they liked the fact they are not tied to a mortgage and they can live more centrally."
Building homes for rent has been a key driver of recovery in the U.S. housing market. Forty percent of housing starts are multifamily housing, which is viewed as a safe bet, according to Nanda, "If you put up a block of 200 homes to rent privately you will rent it in a year. If they are all for sale than there is much greater risk."
Nanda argues that the reason the sector works so well in the U.S. is that the buildings are owned by investment institutions, such as pension funds. As a result they have a very different market. There is an expectation that blocks will be sold and renovated to keep up with trends.
Fizzy Living's long-term aim is to build the apartments from scratch.
"This is the key to making it a success, to build to rent," Nanda says. "If you can build with renters in mind, then you can do something that is much more exciting. You can make the rental flexible, include en suite bathrooms and walls that open and shut."
Exporting American developers
German-style living is coming to London. Nearly half of Germans live in private sector rentals, constructed and managed by institutional investors. Now, this type of rental is starting to appear in Britain, especially in the capital, which has the country's biggest rented sector.
The U.K. government is providing property developers with $151 million in direct investment from a Build to Rent fund and $1.5 billion in loan guarantees to build apartment rentals to help ease the country's housing shortage.
The first 10,000 apartments constructed with this government backing will appear in 2015, a quarter of them in London. Fortyfive developers and housing associations will receive support from the Build to Rent Fund in its first phase. Average rents will be $1,178 a month for studios.
Developer Essential Living plans to use U.S. pension fund money to build 5,000 apartments in and around the capital over the next decade. Build To Rent will help expand London's rental sector. In inner London, property consultant, Savills forecasts that the number of renters will rise from 40 percent to 50 percent by 2017.
Build To Rent has several benefits for tenants. First, it will provide more rentals to choose from. Second, these apartments will be professionally managed. Third, tenants will have greater security of tenure than in the buy-to-rent sector, where landlords may sell or move into the property themselves after a few years. Simon Robinson, chief economist at the Royal Institution of Chartered Surveyors, says Build-To-Rent communities could raise the rental sector if institutes rise to the challenge.
London's property developers started moving into the apartment sector after residential rents reached record highs in 2011. At Neo Bankside-an apartment community next to the Tate Modern art gallery-JV partners Native Land and Grosvenor Estates are letting properties they had initially planned to sell, effectively making part of the community rentals. One-bedroom units are available to rent from $982 a week.
Grainger, London's biggest independent landlord, will rent 100 apartments under construction with rents starting from approximately $1,359 a month for one bedrooms. The company plans to rent 50 apartments at two developments in Kensington and Chelsea. Rents are expected to start at $3,172 a month for one-bedroom plans.
Apartments are being created at mixed-use schemes by developers who want to manage projects after completion. At Howick Place, Victoria, JV developers Doughty Hanson and Terrace Hill have built a mixed-use property of offices, shops and 23 apartments. Rents for the remaining five apartments start at $982 per week for furnished, two-bedroom plan.
"By owning and renting flats, the landlord can supervise both tenants and the overall appearance of the building," says Jane Harrison, senior associate at Doughty Hanson. "Given the increase in mixed-use communities in central London, I expect to see greater quantities of new apartments being rented out rather than sold off."
Today's U.K. rental market is dominated by investors, with only one percent of landlords owning more than one rental property. Investors will have to improve their stock to compete for tenants with these powerful institutions entering the market, says James Coghil of Savills.
Author: Claire Carponen, The Times; Richard Warren, questia. Ed. note: Values have been converted to USD and vernacular altered to American English.