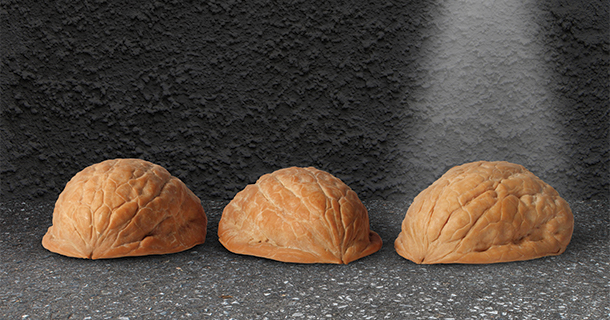 He said the move "would serve as a national model," according to a report in the Los Angeles Times.
While the L.A. move could prompt other U.S. cities and states to follow suit, and push the federal government to move faster with its $10.10 an hour goal, it could have other unintended consequences as well, according to experts.
"Small businesses are already starting to agitate about what this is going to do to competition if only isolated cities move to higher minimum wages," said Jerry M. Newman, professor in the organization and human resources department at the University at Buffalo. "The issues of equity are foremost in the minds of at least the small business owners."
It is helpful to appreciate the short- and long-run effects of a higher minimum wage, according to Wharton management professor Iwan Barankay. "In the short run, companies will struggle and jobs will be lost," he said. "But in the long run, most of the additional wages go straight back into consumption and other jobs will be created." Here, Newman felt small businesses could take comfort in the fact that the higher minimum wages will be introduced in stages.
Barankay provided some context to the L.A. decision. He said some 77 million workers in the U.S. earn an hourly wage, of which only 4 percent—or three million people—are at or below the minimum wage. More than two-thirds of those three million are women, and the majority of them (67 percent) are young, aged between 16 and 25 years, he added.
Higher minimum wages are unlikely to displace jobs within states or cause the positions to move overseas, Barankay noted. About half of the minimum-wage jobs are in the food preparation business, such as waiters, baristas or fast-food workers, he said. "Unless you go for your mocha to another state, these jobs cannot really move," he added.
Social unrest, union power
Newman forecasted trouble in the wake of the L.A. move. "It's going to cause all kinds of social unrest within particular companies," he said. "There is a hierarchy of wages in organizations and in our entire economy. People who have historically earned $5 or $6 more than the lowest-paid workers are now going to be agitating for increases, too."
Higher wages tend to lead to more stable jobs, which also bring in other unintended consequences, according to Newman. The fast food industry, Newman noted, has traditionally attracted a young demographic of high school or college students, who tend not to stay long in those jobs. He recalled how fast food chain McDonald's five years ago tried to contain its labor turnover of 150 percent by hiring older workers. That backfired as those workers began demanding higher wages as they stayed on longer in their jobs, he said.
A more stable workforce could lead to unions becoming more active, Newman predicted. He noted that while unions have been in decline since their peak in the 1930s, they have tried to grow in the public sector, where their pie is getting smaller. In the private sector, barely 7 or 8 percent of the workforce is unionized, he noted.
"So this is the direction for the unions to go," Newman said. "When you get all the fast food workers in the country, that would be a huge increase in numbers." Barankay agreed that a higher minimum wage could provide "a pathway" for unions to get stronger.
Will others take the cue?
Both Newman and Barankay suggested that other states and cities would take the cue from Los Angeles and introduce their own higher minimum-wage levels. Other big U.S. cities that recently increased the hourly minimum wage include Chicago ($13 by 2019), San Francisco ($15 by 2018) and Seattle ($15 from April).
"There's no question that it's a hot potato, but people will be watching this economic and social experiment in Los Angeles very closely," said Newman.
Barankay predicted that more states and cities would decide to raise minimum wages as a preemptive move against employers trying to seize the initiative. For example, Walmart last February said it would increase wages to $10 over the next year. "There is such a strong wind in the sails of the $15 movement in the country that big employers try to weaken that wind and come up with a commitment themselves," he said.
Source: knowledge@wharton