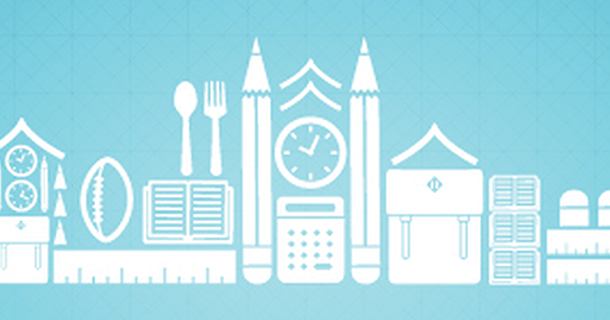 Many students arriving at their new student apartments this fall are being greeted by corporate promotions ranging from concert invitations to discounts on Uber rides.
The deals typically are structured with little money exchanged between the managers and companies, although in some cases the managers pay for the products or services.
For the companies, the hope is that by giving away products and services where students live, eat, study and party they can integrate themselves more closely into students' lives.
The managers, for their part, hope that by aligning themselves with trendy brands they can distinguish their properties amid increasing competition. The supply of student housing increased by a record 63,000 beds in 2014, up from about 18,000 new beds in 2010, according to Axiometrics, an apartment-research company.
"Student housing overall is very competitive and each development that comes out of the ground is trying to one-up the other," said Alexander Goldfarb, an analyst at Sandler O'Neill + Partners.
Students planning to live this fall at 4th Street Commons, off-campus housing near Florida International University in Miami, got emails with $20 discount codes for Uber Technologies Inc. They also will be able to ride a bike free for up to two hours using the Zagster bike-sharing service, and go to free concerts through a partnership with Interscope Records.
All of this comes at very little cost to the landlord, Florida-based Kayne Anderson Real Estate Advisors, which owns 20,000 student-housing beds around the country.
"This is an amenity with no upfront overhead and we think it's a tremendous advantage to students," said Al Rabil, chief executive of Kayne Anderson Real Estate Advisors, a unit of Kayne Anderson Capital Advisors LP. Kayne Anderson offers versions of these deals at all of its 29 properties in Florida, Texas, Arizona and elsewhere.
In the case of Uber and Interscope, Kayne Anderson neither pays nor receives money from the companies because they see the relationship as mutually beneficial, according to the landlord and the companies. Kayne Anderson's properties pay a small fee to Zagster, according to Zagster and Kayne Anderson.
The promotions represent a more sophisticated version of the table near the campus quad where credit-card companies long have given out free pens and other goodies in hopes of signing up new customers. A law that took effect in 2010 tried to curb marketing by card companies on campus.
Meanwhile, marketers of other products are becoming savvier about promotions that generate excitement and feel like a normal part of campus life. Among the first was Red Bull, whose strategy was to pluck some of the most sociable students and give them a supply of caffeinated beverages and a party budget, according to Ben Detofsky, managing director at Washington, D.C.-based Youth Marketing Connection.
Reaching students where they live has proved particularly challenging for marketers because promotional deals often feel more invasive in the bedrooms of students than they do in the campus quad.
"It's tougher to come off as authentic and integrated into their lifestyles," said Detofsky. Marketers focus most heavily on schools that are known for wealthier student bodies, such as Boston University and the University of Southern California, he said.
The promotions tend to be geared toward housing located off campus, owned and operated by private developers, rather than traditional on-campus dormitories.
While managers have been under increasing pressure to attract tenants as supply swells, some said they are skeptical of corporate partnerships. That is partly because middle-aged real-estate company executives have little sense of the products a 20-year-old student might consider cool.
Austin, Texas-based American Campus Communities, one of the largest student housing providers in the U.S., in the past has offered discounts to its residents to buy new computers at Best Buy. But CEO William Bayless Jr. said for the most part it turns down marketing requests unless it sees an academic benefit to students.
"We don't attempt to get into the middle of what a student is already immersed in," he said. "As soon as the next thing comes up, they're going to be into that. It's very dangerous for a student housing company to become a middleman in the consumer relationship."
Still, Zachary Weiss, a 23-year-old Chinese major at the University of Arizona, in Tucson, said he thinks of the promotions as an advantage of living in student housing, rather than an irritation. In the two years he has lived at the Cadence, one of Kayne Anderson's buildings, he has received everything from free concerts around the pool to blender bottles.
"At any normal apartment complex, they wouldn't even bother with giving us stuff like that," he said.
Author: Laura Kusisto, WSJ