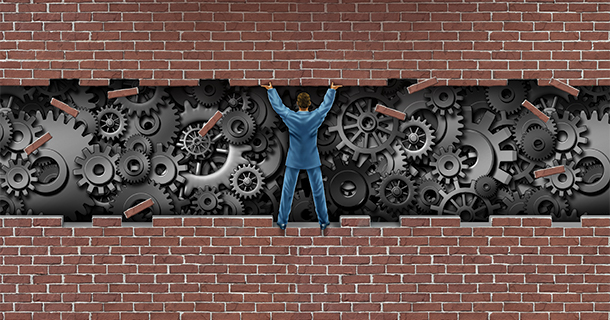 "In many states we're seeing an increase in the trend to mandate submetering for any residential and commercial new building construction. Around eight states already have the law in place, up from around three states five years ago," said Martin Levkus, VP and general manager of YES Energy Management, Inc., one of four Santa Barbara-based Yardi, Inc., platforms aimed at multifamily property owners. Yardi was founded 35 years ago and is one of the pioneers in the utility management field.
These jurisdictive actions mainly focus on geographical requirements. For instance, in the Northeast, electricity is mostly master-metered by a utility and submetered for each apartment unit, while water is submetered in the South, said Levkus.
Some states are proactive about legislating reductions in energy consumption, but some still balk at interfering with consumer protection rights.
"More often than not, legislation is drafted for the purpose of either energy conservation or consumer protection—but not both," said Jeffrey Peterson, EVP and general counsel of AUM, which opened its doors 22 years ago as a small regional utility conservation company focused on water, but soon expanded to offer resident billing, invoice processing and a full suite of energy management services for multifamily communities. Today AUM also serves the needs of student housing and commercial properties.
"If a bill is created for consumer protection, it may eliminate utility billing or at least severely limit the program. The result is legislation that appears to protect consumers, but does nothing to encourage conservation. Striking a balance between the two objectives can be difficult to maintain with many parties involved," said Peterson.
History of energy conservation
The issue of energy conservation emerged during the 1974 oil embargo energy crisis, when Congress enacted a voluntary program for improving energy efficiency in both new and existing buildings.
When the second energy crisis wave hit in 1979, Congress implemented mandatory energy efficiency requirements for buildings, but abolished the program in the mid-80s when crude oil prices fell, leaving efficiency regulation in the hands of local and state governments, where it largely remained until several federal bills were enacted.
The most recent federal legislation includes the Energy Policy Act of 2005, which mandated metering of all federal buildings by October 1, 2012, and the Energy Independence and Security Act of 2007 that required a 30 percent reduction in total facility energy use, relative to 2003 levels, by 2015. Under the same bill, metering for natural gas and steam will be required by October of this year. More are expected.
The impact of the energy crises changed the way utilities are consumed in the United States and forced owners to take a hard look at how consumption affects their bottom lines and decide how best to shift the burden of those costs back to the end-user—the residents—thereby nudging renters into taking responsibility for their own usage.
The energy crunch also gave rise to companies like AUM, YES Energy Management, Inc., Conservice, NWP and others—experts in the field of energy management and utility billing, whose goals are to help owners handle the inordinate amount of work involved in billing residents for utility usage and making sure residents are not overbilled, which can trigger a nightmare of consumer litigation.
These companies led the field in developing devices that would read usage from each multifamily unit and bill residents according to their individual consumption, thereby allowing the property owner to recoup the entire cost of a resident's energy usage within the unit.
The only two ways to pass back the cost of utilities to the resident are through either submetering or a ratio-type (RUBS) billing program that uses square footage or the number of people living in the unit as a basis for allocating costs, a system that is less accurate than submetering and does not take into account residents' personal usage habits, explains Aimee Cox, COO of billing services at Conservice, a firm that provides a broad range of energy management services to multifamily, single-family, campus and military housing, as well as commercial properties.
The latest trend
Included in the rent for years, like electricity was prior to the 1970s, water was the final utility to come under scrutiny in the mid-1990s, when increases in wastewater treatment costs put pressure on owners to shift those costs to the renter.
In states on the east and west coasts, current drought conditions and ensuing energy reduction mandates in those states, are adding to the pressure for owners to pass water costs on to residents and reduce their properties' consumption.
"Most multifamily owners would only retrofit for submeters where it is legally required and many states and counties allow for RUBS to be utilized as an alternative, avoiding the capital outlay for the retrofit," said Dimitris Kapsis, EVP and Chief Energy Officer of AUM.
Thanks to the increase in state and federal legislation that mandates submetering for any new construction, more multifamily owners than ever before are being forced to submeter.
"For areas without mandates, it still comes down to an owner's business decision. Sometimes they align with sustainability goals, but typically it comes down to a cost benefit analysis and ROI opportunity.
"While we are seeing some incentives to submeter (from utility companies and lenders), they don't provide enough opportunities to really elicit change," said Levkus.
He is seeing more incentives on the energy management side—like LEED certification on the entire building and energy efficient alliances—but admits they typically don't impact the decisions or higher cost to submeter.
"We are hoping in the future there are more incentives, not just mandates, to help drive decisions for submetering," he said.
In spite of the lack of incentives, Yardi Systems, Inc., parent company of YES Energy Management, considers energy conservation to be an important cause in the interest of industry operations, as well as environmental responsibility. The company believes that education and recognition will be a key to adoption of energy best practices. Accordingly, for the past two years, it has awarded energy grants to major industry organizations such as the National Apartment Association (NAA), Institute of Real Estate Management (IREM) and the Building Owners and Managers Association (BOMA) for commercial buildings.
"We have challenged these organizations with the mission of developing compelling education programs that will help real estate owners and managers understand the cost benefits of energy sustainability," said Matt Eggers, VP of energy management for Yardi. "As part of their charge, we also want to see industry awards and recognition for successful deployment of energy practices and reduction," he said.
All interested parties realize that submetering is the key to promoting conservation, said Conservice General Counsel Marc Treitler, who agrees that submetering mandates and even discussions of such mandates cause more owners to incorporate submetering into their designs.
"We see this in California currently where water submetering is not yet mandated but is a topic of heavy legislative activity," he said.
Texas was the first state to mandate water submetering followed by Georgia. Several larger cities have followed suit, including San Diego, Denver and Miami.
Last year, the governor of California made the concept of mandatory water submetering on new apartments part of his "drought package." The result was SB7, which is actively moving through the legislature. "On the gas and electric side, the concept of mandating metering to promote conservation has been a theme since the 1980s, when many states enacted mandatory legislation to combat the high energy prices," said Treitler.
Michael Foote, Director of Regulatory Services for NWP, explained that his company is involved in about five or six pieces of legislation each year typically focused on mandating submetering on new construction at a future date.
"But, we have to defer to our partners in the operation and management of multifamily. We don't want to impose duties on them they don't want to have imposed. Currently there is legislation being worked on in Ohio and California and another bill that was signed into law in Florida, as well as regulatory actions in New Jersey and Connecticut—all aimed at fairly getting a reduction in utility usage," said Foote, whose 27-year-old energy management firm was recently acquired by RealPage.
AUM also has been working on more balanced legislation across a number of states, especially in California, given the state's severe drought conditions.
"We are helping to drive legislation that will promote submetering to encourage conservation, while protecting tenants through setting billing limits and requiring information disclosure," Peterson said, referring to California's SB7, the senate bill that would require the installation of water meters in each unit of newly constructed apartments.
Passage of the bill has failed several times in the recent past.
Foote explains that California, which is progressive about reducing water usage, is also progressive in the belief that there is a duty to protect the consumer and that happens at the state's weights and measures office.
"These are the same guys who regulate everything from berry baskets to milk jugs to taxi meters and gas pumps, including meters used in commercial transactions and for billing residents, so their purpose is to make sure people aren't taken advantage of by equipment" said Foote.
California's office of weights and measures is very restrictive about which meters can and can't be used.
"In this sense, California is a throwback because most states have gotten rid of their department of weights and measures and just said, 'If your meter meets a nationally recognized standard, then it's OK to put it in a building,'" he said.
But, in California, the meters have to be the type approved by the state weights and measures office and then taken to the local counties' weights and measures departments to be tested.
"Unfortunately, the state has test benches for this in every county and some have been working better than others. We know of some meter manufacturers that ship their meters from their facilities, where they test them to meet the national standards with equipment that is far more sophisticated than the test measurements that California's department of weights and measures uses, but when the meters get to California and are tested, they fail and can't be installed," said Foote, adding that his company is working on the legislative level to correct this problem.
The returns
"Changing residents energy and water usage habits is challenging, because comfort supersedes conservation for many residents," said Kapsis who believes that leading by example and promoting conservation through property equipment replacements and retrofits, such as for lighting and water fixtures, can help owners realize the untapped potential of their properties.
"Moreover, resident education and awareness programs can help properties gain resident buy-in and setting property energy efficiency goals and then engaging residents on what they can do to help achieve those goals can go a long way," Kapsis said.
Education also helps multifamily owners overcome their concerns about the capital costs of the equipment, the payback period, resident response and the time and effort required for monthly billing for each individual unit.
The ROI period for submetering retrofits in a property that was previously not billing residents may be just six to 12 months, while the cost to install meters during construction is significantly lower, said AUM's Kapsis.
But Treitler calculates a payback time of a year or two on new construction and two to three years on a retrofit for water, which currently is the key decision point for owners in the U.S. "This compares costs recouped from submetering versus not billing, because RUBs can also provide recovery," he said.
Foote agrees that the payoff for either is substantial—a 35 to 40 percent reduction in owners' cost of water when they go from in-rent billing to submetering, which is the most accurate price signal an owner can send to their residents, and a 20 percent reduction when there is an allocated RUBS method.
"If the RUBs program is well run, it gets residents to understand that the price signal they are receiving is a step removed, so there is more of a global incentive, and the less they use, the amount there is to allocate that you apply the ratio to shrinks, so the pie you are divvying up shrinks, so that everyone's pro-rata share, based on the ratio, is less.
"It's not perfect because some people can ignore those sets of incentives and it's a good argument to say that the decent actors subsidize the poor actors because if you and I have the same number of people and square footage in our units, but I'm a bad actor, we are still going to pay the same," he said.
Benchmarking, hurdle or help?
With water submetering now mandated in a number of states, recent legislation has been enacted around the process of gathering whole- building energy data and entering it into a system created by the EPA to see how buildings measure up against each other—a process called energy benchmarking.
Kapsis believes that gathering whole-building data for benchmarking is made easier when properties are submetered because owners don't have to depend on the utility companies' participation in providing complete building data.
"Submetering also helps conservation because owners can get access to real-time usage in order to resolve potential issues, like leaks, more quickly.
"But, benchmarking provides minimal impact on conservation, thus far," he said.
Peterson believes the EPA's WaterSense initiative, a 1-to-100 scoring model addition to the EPA's Portfolio Manager benchmarking tool, will be a great device for an owner to compare their water usage patterns across properties with similar characteristics and participation in the initiative will be a lot easier because of the availability of complete building data.
Levkus agrees. "Combined with master-meter billing information, submetering gives a full view of the utility usage allocation. You can see where you have control over conservation and areas where you don't. For example, if you have a huge parking lot with lights on day and night, you can see how much energy that uses and take measures to turn it off during the day.
"On the other hand, you can see a handful of rented units that are using a lot of electricity, but you don't have much control to make those residents use less," he said.
With submetering, you can also get a better view on where investing in renovations and energy efficient devices will make the bigger impact. For example, if you can see that the south side of your building gets more sun and has higher cooling expenses, that's where you would want to put more energy-efficient air conditioning units, said Levkus.
But Conservice Associate Counsel Brett Kraus believes that submetering, in itself, does not make gathering whole building data any easier, nor does he believe that benchmarking promotes submetering.
"There is always an exemption opportunity if the data is not available and the requirements want the data to be aggregated, not separated by unit, so submetering has no impact on whether a community is able to benchmark," he said.
"There doesn't seem to be any drive to select a master meter, just to be able to get whole-building data, and once there is, submetering will not aid in that project. It will only make sure billing to residents is more accurate, which tends to drive energy conservation," said Kraus, noting that the EPA's Portfolio Manager is currently going through an upgrade process, but he doesn't expect the tool to change much from what exists currently.
"The benefits are that owners can track usage, which allows them to determine the performance of their buildings and make changes based on those decisions," he said, alluding to a recent Data Trends report on the EPA website that says those who benchmark save seven percent, on average, over time, just by benchmarking.
"The arguments are faulty, but that is the claimed benefit," said Kraus. "The real value comes in identifying sites that are eligible for retro commissioning or energy audits. Those sites who voluntarily benchmark are more likely to perform those services."
A universe of meters
Submeters come in a variety of shapes and sizes and have varied functionality, from standalone devices to multiple meter units containing up to two-dozen individual meters and offer easy-to-install solutions, and upgraded models with new features are on the horizon.
"New technology seems to be coming in exponential surges. Smart technology, building automation, apps to monitor and control your own devices and interfaces for property managers to set and control the temperature of vacant units are all available or in the works. Smart thermostats like NEST reduce costs by controlling temperature instead of relying on a person to enter the apartment and turn the air off, which they often forget to do," said Levkus.
Kraus agrees it is an exciting time in the world of submetering technology, with a variety of new products and enhancements to many of the existing products coming to market. His company will be announcing new utility expert guarantees at the upcoming NAA conference, expecting to raise the bar in the industry's expectations for utility management.
"These new systems and enhancements aim to improve accuracy, cut installation costs, improve data integrity and analytics and offer a more robust product for the end user. While this can add additional complexity in choosing the correct product for the application, these improvements are very exciting for the industry," he said.
"Submetering is moving towards reading systems that allow interval reads, such as daily or hourly, and such data can be used by consumers to monitor water and energy usage, check for leaks or running toilets and to optimize automated devices, such as programmable thermostats," adds Treitler.
Kapsis points out that real-time metering and usage data also would enable owners to be more proactive in addressing potential usage issues immediately rather than waiting for invoices to arrive.
"Advanced analytics platforms like the one AUM offers play a key role in conservation because they reveal potential issues and opportunities through analysis of usage trends and influencing factors such as weather," he said.
The new technology and wide variety of metering options available mean that almost any apartment community can be submetered, said Kraus.