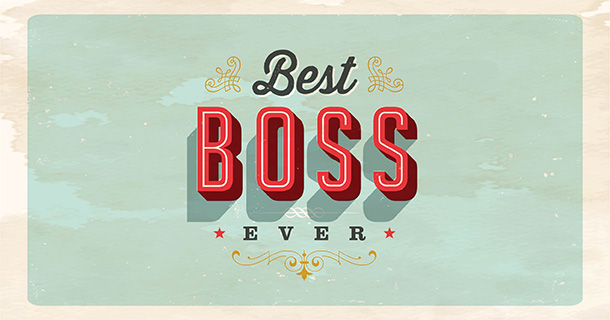 Martin Luther King Jr. once said that "a genuine leader is not a searcher for consensus but a molder of consensus." That is certainly the case of the 100 leaders of large companies around the U.S. recently recognized for their exceptional approval ratings on Glassdoor, a major employment website.
The multifamily management and investment industry was well-represented in the Glassdoor Employee's Choice Awards, which were released June 21. CEOs of Greystar, Blackrock, CBRE, JP Morgan Chase, Prudential, Yardi and Zillow were among those lauded by their own employees.
Compiled based on one calendar year of organic feedback that concluded in May 2017, the list includes notable CEOs like Elon Musk of SpaceX, Tim Cook of Apple and Mark Zuckerberg of Facebook. Glassdoor's U.S. Large Company category includes firms with more than 1,000 employees. Inclusion on the list indicates not only exceptional leadership, but the esteem of fulfilled and engaged employees.
"We know that CEO approval ratings correlate to overall employee satisfaction and trust in senior leadership, which contributes to long-term employee engagement," said Robert Hohman, Glassdoor co-founder and CEO. On Glassdoor, the average CEO approval rating is 67 percent; the CEOs on the 2017 top-rated list all scored above 90 percent.
We reached out to the real estate companies represented on the Glassdoor list to learn from their corporate culture and gain insight into the leadership attributes of a truly outstanding executive.
Transparency and adaptation
National apartment provider Greystar, led by CEO Bob Faith, is the only multifamily firm to land on the Glassdoor Employee Choice Award list for 2017. Faith is frequently lauded within the industry for his forward-thinking leadership style. He founded South Carolina-based Greystar in 1993 and has been a multifamily innovator ever since.
"For me, this recognition for Greystar was a proud and humbling honor. Since founding Greystar in 1993, our goal has always been to focus on our people and stay true to our core values. This is a nice validation of our hard work in this area," Faith said. He landed at No. 80 on the Top 100 list.
Like many of the recognized CEOs, Faith was quick to defer credit to those who make up the Greystar team.
"This recognition is really for the entire Greystar leadership and support teams and speaks to the culture we've created and our ongoing commitment to providing an exceptional experience—for our team members, the residents at our communities, and our clients and partners," said Faith.
Derek Ramsey, Executive Managing Director of Greystar, weighed in on how Faith leads Greystar by focusing on its core values and being willing to adapt to the latest trends in communication and marketing.
"He pushes the organization and its leaders to develop new and innovative ways to interact with team members, to communicate the goals and vision, solicit candid feedback, and to reward hard work and dedication to residents, clients and partners," Ramsey said. In practice, that includes adapting to new technologies like online communication, even using work app Yammer to stay in touch with employees throughout the company.
"As Greystar has grown to over 12,000 team members around the world, Bob has adapted to the use of technology, including online videos and social-media style applications, to maintain personal connections with Greystar team members," Ramsey noted.
Faith also places a focus on transparency, one of the oft-cited behaviors that separate celebrated leaders from the rest of the pack. Greystar's Monday Investment Committee calls are open to all offices around the world, not just those presenting, so that anyone in the company can find out what initiatives are moving forward.
Faith believes that an open approach to inter-corporate communication results in positive benefits, like the Glassdoor accolade.
"The results are organic and reflect the independent and genuine feedback from our team members," Faith told us. "It is a great reminder of the impact we have on our people every day and encourages us to redouble our focus on creating the positive environment necessary to attract and retain the best talent in the industry."
Communication and connection
At online real estate conglomerate Zillow Group, CEO Spencer Rascoff earned a Glassdoor Employee Choice Award (No. 48) for the third time this year. He was also honored in 2016 and 2014, and the company has been named one of the websites's "Best Places to Work" for four straight years.
"I am tremendously flattered and humbled by this award, especially since the reason I achieved it is because Zillow Group employees believe in the work I am doing for them and the company," Rascoff told us. Based in Seattle, the Zillow Group portfolio includes the websites Zillow, Trulia, StreetEasy, HotPads, Naked Apartments and RealEstate.com.
According to Zillow COO Amy Bohutinsky, Rascoff's communication approach is a major part of his success.
"For example, Spencer holds monthly Q&A sessions with the entire company where employees can ask questions on any topic they want, and leadership will address them. We use Slack as our internal communications platform, and Spencer has his own dedicated channel where employees can interact with him on a daily basis. He's constantly sharing news and what he's working on as well as answering questions," Bohutinsky said.
That effort creates a communication channel that Rascoff believes is essential to employee retention and success. In Glassdoor reviews, employees frequently laud the company's transparency and supportive management style. "It has a world class leadership team from the CEO right down to the team managers," noted one reviewer. "Follow the CEO on social media if you have a chance."
"I consider my job to be to recruit, retain, and motivate great people and to create an environment where they can do their best work," Rascoff told us. "A great leader is somebody that empowers their team, clears roadblocks for their team, and extracts the best possible performance from their team. A leader serves their direct reports, not the other way around."
Innovation and excellence
Appearing for the first time ever on the Glassdoor large companies list, Yardi CEO and founder Anant Yardi vaulted to No. 32, higher than any other U.S. real estate company executive.
A native of India who came to the U.S. to attend graduate school at UC Berkeley, Yardi started what would become one of the industry's major software platforms in his garage in 1984. Since then, Santa Barbara, Calif.-based Yardi has grown to a global technology provider for nearly every real estate vertical.
Known for his extreme humility and desire to avoid the spotlight, Yardi declined to provide comment for this piece. But we spoke with longtime employees at his company, where he earned the approval of 94 percent of employees during the Glassdoor review period.
"This is an understatement, but he is really smart. He's extremely technical and can quickly probe, understand and provide direction on everything we do here at Yardi, but he provides the trust and authority to his management team to lead their respective divisions with commitment and ownership," said Chris Ulep, vice president of multifamily product development.
Ulep has been at Yardi for 26 years, a time period in which the company has grown from just a few dozen employees to over 5,300 worldwide in 35 offices. It hasn't been an effortless journey, but Anant Yardi's capable leadership has helped the company to continue to serve clients effectively no matter what the market conditions.
"Real estate rides the ups and downs of financial and market cycles. I believe the strongest leaders have the courage to dive in when everyone else is getting out, to invest in technology and productivity improvements when things are at their worst, and turn fear and uncertainty in the market into an advantage," Ulep noted. "We look to our leaders to be honest and operate with integrity. You can be competitive and passionate and still hold yourself to a high standard with your values as the way you lead influences your employees, business partners and customers."
It's certainly the case that the companies recognized by Glassdoor for executive leadership this year—no matter what their sector of the real estate industry—have accomplished just that.