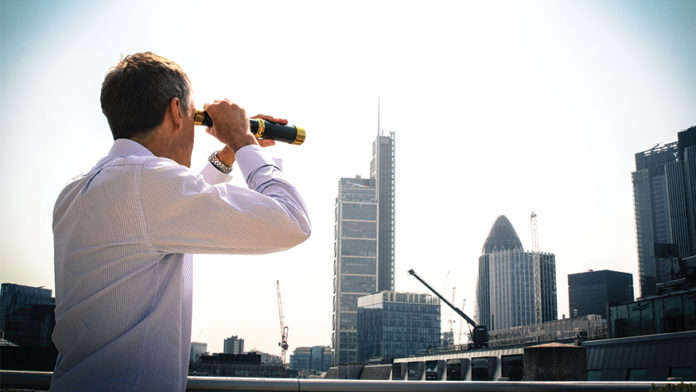 Here are a few of the top worries for today's multifamily investors:
Wave of new luxury apartments
Luxury apartment building owners worry about competition from new class-A developments.
"The delivery volume is the biggest concern in the class-A property niche now," says Greg Willett, chief economist for RealPage Inc., a provider of software and analytics to the real estate industry. Developers plan to open more than 100,000 new apartments per quarter starting in the third quarter and continuing through the middle of 2018. That's up from the roughly 80,000 new units per quarter that opened over the last year.
"A huge wave of new supply brought on-stream during the seasonally slow leasing period that is seen in the fourth quarter and the first quarter of 2018 could do some real damage to overall occupancy," says Willett.
Even though there is strong demand for apartments overall, the new apartments now opening are designed to appeal to a limited number of high-earning residents.
The vast majority of the apartments now under construction (87 percent) will require prospective residents to earn at least $75,000 a year, according to research firm CoStar (using the leasing standards set by many institutional property owners). More than half of the units (58 percent) will require prospective residents to earn at least $100,000 a year.
"We are seeing vacancies rise at the top end of the market and concessions increase," says Michael Cohen, director of advisory services for CoStar Portfolio Strategy. Eventually these new apartments are likely to fill with renters. "We just think it's going to take time."
Slower leasing velocity may hurt the profitability of some new projects. "There may be projects that will not make their pro-forma estimates," says Cohen. However, the new apartments are high-quality and in desirable locations. They are likely to succeed eventually. The developers "are not worried about being able to pay their loans."
Lenders have been fairly disciplined during this real estate cycle. Recent construction loans have featured relatively low leverage, which limits the worst-case scenarios that apartment development will have to worry about, according to Brian McAuliffe, president of institutional properties with CBRE Capital Markets.
"The growth of new multifamily supply should peak in 2017, despite construction delays pushing some deliveries into next year," said Jeffery Daniels, senior vice president and national director with investment specialist IPA Multifamily. "However, overall vacancy will remain tight as positive demand drivers maintain absorption."
Class-C and affordability challenges
Less expensive apartments face a different sort of challenge: rents are about as high as they can get for class-C apartments without some corresponding boost to the income of lower-income residents.
But more than half of renter households earn less than $50,000 a year. "More educated renters saw their wages rise in this cycle, but wages are flat for working [people] without college degrees," says Cohen.
"It will be tough to push rents moving forward, given so many households who live in lower-tier properties already spending about as much as they can afford to pay for housing costs," says Willett.
Developers struggle to find workers
Developers are also struggling to find construction workers, especially now that a string of hurricanes has created a huge need for construction labor. "There is a labor shortage in the construction sector," says Cohen. "There are 11 percent fewer construction workers nationally compared to the last real estate cycle."
During the housing crash, many workers left the construction business and have not returned. Some retired. Others who were recent immigrants may have returned to their home countries.
After Hurricane Harvey and Hurricane Irma, even more workers are needed to complete urgent rebuilding projects. With fewer workers available, developers are forced to pay more to attract workers to their jobs. Wages for construction workers for residential real estate projects rose 25 percent over the past five years. That's nearly twice the rate of wage increases for workers overall, according to analysis by CoStar.
Developers that lose bidding battles to attract workers may have delays in their construction projects, says Cohen.
A shock to the system
Apartment sector investors also worry about unforeseen events that could change their business or hurt demand for apartments.
Near the top of the list of those worries is that Congress could pass a tax reform package that changes the laws that govern how apartment deals are treated in the tax code. "The fates of rules on carried interest and the 1031 exchange program perhaps are of most concern," says Willett.
Author: Bendix Anderson