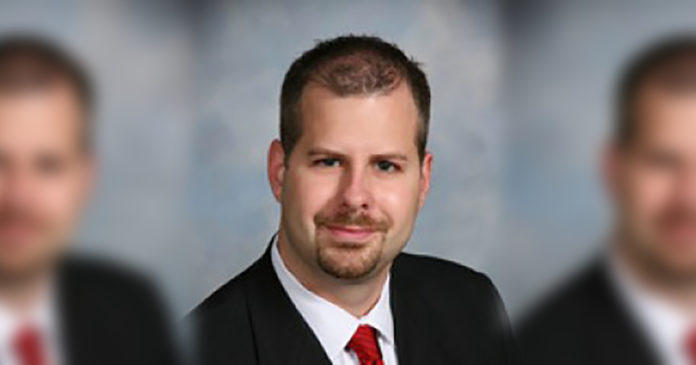 Because of his hard work and loyalty with customers, RE/MAX Fine Properties agent Steven Kinne has become rewarded with the distinguished RE/MAX Lifetime Achievement Award.
The award honors exceptionally successful agents who have earned more than $3 million in commissions. Also, the agents must have completed seven years of service with the company. This honor has become extremely difficult to obtain and because of this, less than 6 percent of all active agents in the RE/MAX system have achieved this distinguished award since its beginning.
This Lifetime Achievement award was introduced in 1992 and one of the prerequisites of the honor is that associates must have previously achieved the Hall of Fame award. Kinne entered the company's Hall of Fame in 2010 in his fifth year with RE/MAX.
"Steven Kinne's tireless dedication to serving his clients, consumers and community have allowed his to achieve this high honor," said Nimesh Patel, Broker, and Owner of the RE/MAX Fine Properties. "Obtaining this award is a significant achievement, and we're extremely proud that Steven is a member of our team."
Since joining RE/MAX in the real estate industry nearly 14 years ago, Kinne has been inducted in RE/MAX Hall of Fame, received RE/MAX 100% Club, RE/MAX Platinum Club, and RE/MAX Titan Club. Also, most recently, he won the RE/MAX Diamond Club honor with $41M in team sales in 2017 with more than 250 transactions last year.
Previous achievements were the RE/MAX 100% Club, including associates that have achieved levels of productivity that are more than double the industry average; included annual commissions between $100,000 and $249,999.
Kinne also previously achieved the RE/MAX Platinum Club, which recognizes those associates who rank among the very highest of producers with gross commission amounts that range between $250,000 and $499,999. Then the Titan award recognizes agents earning more than $750,000 in a single year.
These Club Awards are individual awards that become based on levels of annual commissions. Both local and commercial commissions are taken into account for the year from Jan. 1 to Dec. 31.
Kinne has been acknowledged by the Houston Business Journal for the past four years as one of the top producing agents in units sold, most recently as Houston's No. 7 top performing real estate agent in the number of transactions in 2016. As of this printing, 2017's ranking is unknown although Kinne is on the list yet again!
"The only way to run a company is to ensure that your clients are satisfied, both during and after the transaction is complete," explains Kinne. "Our clients have busy lives, and their trust with our experienced team allows them to have peace of mind during the transaction."
Kinne has lived in the Houston area for more than 30 years. He also obtained his Business Degree from Texas A&M University. Also, Kinne actively supports local charity groups Attack Poverty, Gigi's Playhouse, Sole Loved and Fort Bend County Young Life.
Kinne holds many certifications throughout the real estate industry. He holds a Certified Residental Specialist Designation (CRS) and Accredited Buyer Representative Designation (ABR). Also, an Accredited Real Estate Professional Designation (AREP). He has become designated as a  Seniors Real Estate Specialist (SRES), specializing in helping seniors buy and sell real estate. Kinne is also a member of the National Association, Texas Association, and Houston Association of Realtors.
Kinne has worked hard to earn these highly-regarded honors throughout his career. Also, he has given back to the community while recognizing those charities that benefit the people of Houston. He hopes to continue to grow his team and earn more honors shortly.
---
About RE/MAX Fine Properties
RE/MAX Fine Properties is a locally owned and operated full-service real estate brokerage located in Sugar Land, Texas. The company became founded in 1999. Today, the brokerage has 180 Realtors. It is the largest single RE/MAX office in the country now three years in a row.