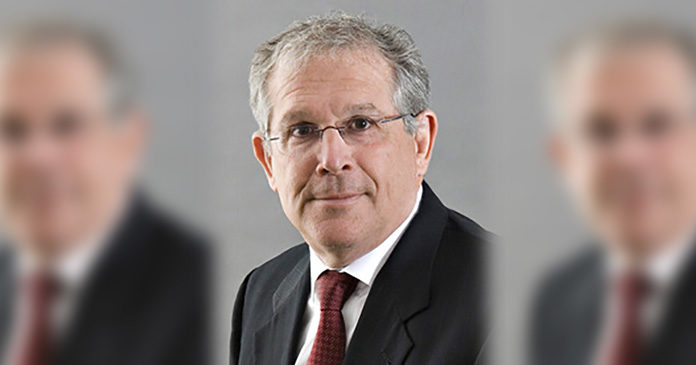 Urban Investment Partners (UIP) of Washington DC is pleased to announce the appointment of Gerard Heiber, LEED® AP BD & C, as President of UIP General Contracting (UIPGC).
With more than 30 years of senior executive experience in the Washington, DC metropolitan area, Mr. Heiber joins UIP after serving for seven years as President of Sigal Construction Corporation. His wealth of experience includes overseeing base building and renovation projects in the mixed-use, residential, hotel, and institutional sectors. Some of his signature accomplishments include adding 500,000 square feet of office space above the Washington, DC Macy's at One Metro Center; construction of the Kettler Capital Iceplex in Ballston; the 400,000 SF repositioning of 425 Eye Street, NW including buildout of 300,000 SF of office space for the Veterans Administration; the 400,000 SF mixed-use project at 601 Pennsylvania Avenue, NW; renovation of the historic Jefferson Hotel; and major improvements at Ronald Reagan Washington National Airport.
Mr. Heiber is a founding member of the US Green Building Council and was part of the team that wrote the original specifications for LEED. He serves on the Board of Trustees of the DC Preservation League and on the Board of Governors of the Washington Building Congress. He also is a member of the NAF Engineering Advisory Board for the District of Columbia School system. Mr. Heiber holds a Bachelor of Science degree from Boston University and a Master of Landscape Architecture with a major in planning from the State University of New York at Syracuse.
---
About UIP
The UIP family of companies owns and manages approximately 23,000 apartments in Washington, DC and Maryland and has renovated, restored, and built more than 30 downtown apartment buildings and condominiums over the last ten years. UIP's primary focus includes "heavy lift" renovations, adaptive reuse of office properties, ground up construction and working with tenants in Washington, DC, helping them exercise their TOPA (Tenant Opportunity to Purchase Act) rights. UIP also is active in entitling land, infill development, and acquiring residential assets in the close-in Washington, DC suburbs.