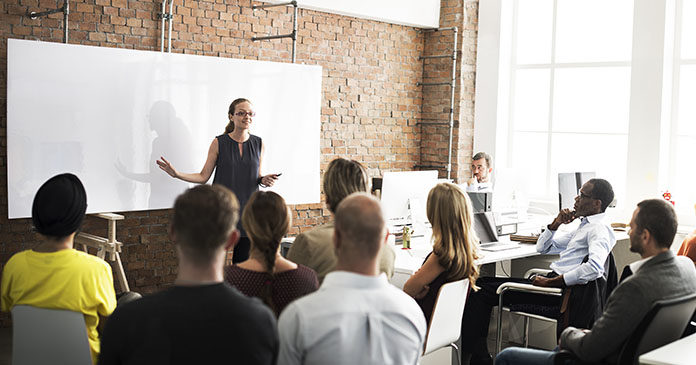 The Mortgage Bankers Association (MBA) announced today it would begin to offer Level I of the new Certified Mortgage Compliance Professional (CMCP) designation, the only certification and designation program geared exclusively towards compliance professionals in the mortgage finance industry. Individuals achieving this designation will be recognized for their commitment to compliance with federal and state regulations.
"The launch of this program demonstrates MBA's commitment to providing top quality content and being the industry's most trusted source for mortgage finance training. Having a sound training program is a crucial element in a company's compliance management system and this designation will provide an accessible, affordable and consistent means of educating your compliance workforce and documenting those efforts," said Pete Mills, Senior Vice President of Residential Policy and Member Engagement at MBA.
"A compliance designation is absolutely critical for an industry as tightly regulated as mortgage banking," said Josh Weinberg, Executive Vice President of Compliance at First Choice Loan Services Inc. and chair of the Curriculum Advisory Council. "With the strength of their policy and advocacy work, MBA was the logical choice to not only manage the designation, but to develop the curriculum."
The 18 courses in Level I program offers roughly 30 hours of self-paced content covering the fundamentals of the regulatory ecosystem. Students will be tested on how the regulations fit in the residential loan lifecycle, the critical rules and regulations that impact our industry, and how to apply the regulations to common business practices and situations.
For more information, please click here.
---
About The Mortgage Bankers Association
The Mortgage Bankers Association (MBA) is the national association representing the real estate finance industry, an industry that employs more than 280,000 people in virtually every community in the country. Headquartered in Washington, D.C., the association works to ensure the continued strength of the nation's residential and commercial real estate markets; to expand homeownership and extend access to affordable housing to all Americans. MBA promotes fair and ethical lending practices and fosters professional excellence among real estate finance employees through a wide range of educational programs and a variety of publications. Its membership of over 2,300 companies includes all elements of real estate finance: mortgage companies, mortgage brokers, commercial banks, thrifts, REITs, Wall Street conduits, life insurance companies and others in the mortgage lending field.