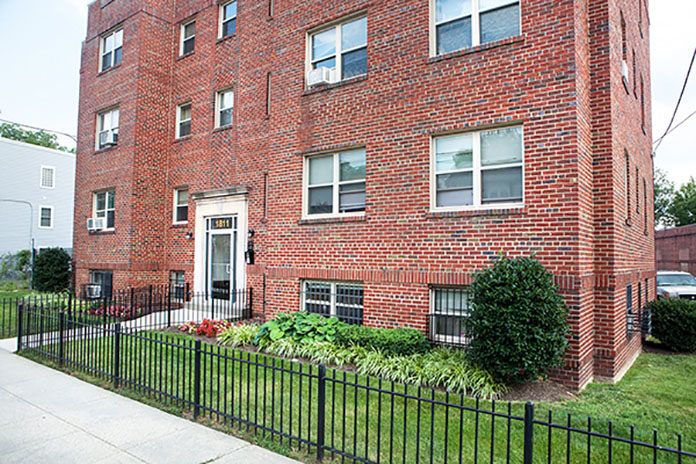 NOVO Properties (NOVO) is pleased to announce the acquisition of 1820 Irving Street NE, a 15-unit multifamily property located in NW Washington, DC.
1820 Irving Street is located adjacent to the quickly developing Rhode Island Avenue corridor in Northeast, Washington, DC. This property complements NOVO's existing portfolio of multifamily properties in the immediate submarket.
The tenants of 1820 Irving Street welcomed NOVO as the new owner and chose not to form a Tenant's Association. Working with the Latin Economic Development Corporation, the tenants and NOVO met numerous times prior to the acquisition and came to an agreement about the future of the property.
"It's rare that a group of tenants don't form a Tenant's Association during a property sale. We're proud that more and more tenants are recognizing that NOVO is a desirable owner who knows how to bring outdated buildings up to today's standards while protecting and preserving the rights of the existing tenants", said Greg Selfridge, Managing Partner at NOVO. "1820 Irving Street is a great addition to our existing portfolio in the Rhode Island Avenue/Northeast Washington submarket."
---
About NOVO Properties
NOVO Properties is a multifamily owner, developer and property management company headquartered on Capitol Hill in Washington, DC. NOVO currently owns and manages a portfolio of approximately 2,000 apartment units throughout Washington, DC, Chicago, Charleston and the city of Cambridge on Maryland's Eastern Shore.