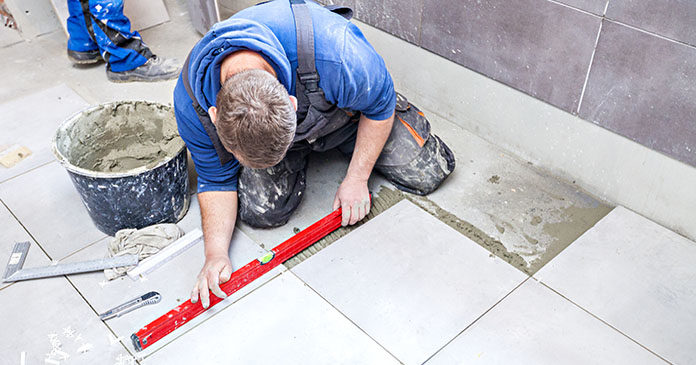 Bathrooms overtook kitchens as the most popular remodeling project, according to a new survey released by the National Association of Home Builders (NAHB). NAHB released the survey results, which highlight the most common remodeling projects, to kick off National Home Remodeling Month in May.
"Small-scale renovations are slowly becoming just as popular as large-scale projects, as seen with bathroom remodeling becoming more common than kitchens," said 2018 NAHB Remodelers Chair Joanne Theunissen, CPG, CGR, a remodeler from Mt. Pleasant, Mich. "Home owners are finding cost-effective and shorter timeframe upgrades can also add comfort and value to their homes."
In the survey, remodelers reported the most common projects in 2017:
81 percent bathroom remodeling
78 percent kitchen remodeling
49 percent whole house remodeling
37 percent room additions
30 percent window/door replacements
Additionally, a separate survey by NAHB showed that high-performing, low-emissivity (Low-E) windows are the most common green building product installed by residential remodelers. Programmable thermostats and high-efficiency HVAC systems also ranked highly among the most common green products used. While remodeling is most commonly associated with kitchens and baths, green upgrades can save home owners on utilities, improve air quality and increase the value of their homes.
---
About NAHB Remodelers
NAHB Remodelers is America's home for professional remodelers, representing the more than 48,000 members of the National Association of Home Builders (NAHB) who are involved in the remodeling industry. Founded in 1982, the organization provides information, education and designation programs to improve the business and construction expertise of its members and to enhance the professional image of the industry. Its membership incorporates more than 100 local councils across the nation.
About NAHB
The National Association of Home Builders is a Washington-based trade association representing more than 140,000 members involved in home building, remodeling, multifamily construction, property management, subcontracting, design, housing finance, building product manufacturing and other aspects of residential and light commercial construction. NAHB is affiliated with 700 state and local home builders associations around the country. NAHB's builder members will construct about 80 percent of the new housing units projected for this year.