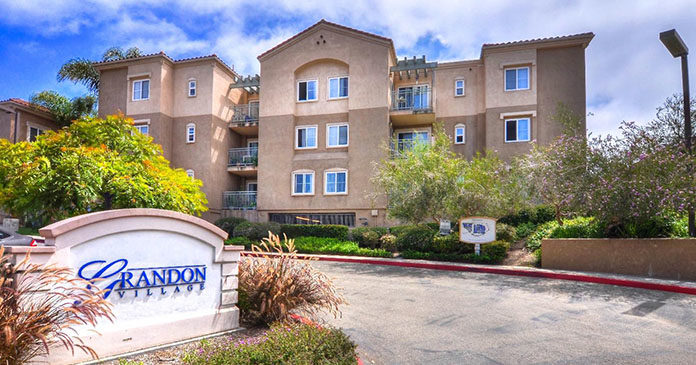 Marcus & Millichap, a leading commercial real estate investment services firm with offices throughout the United States and Canada, has announced the sale of Grandon Village, a 161-unit age- and income-restricted housing asset in San Marcos, California. The property sold for $30.2 million, which equates to $187,578 per unit.
"The complex was 100 percent occupied at the time of the sale and historically has had a long waiting list," says Marty Cohan, senior vice president investments in Marcus & Millichap's West Los Angeles office. "The property's high occupancy can be attributed, at least in part, to a great location near retail and transportation in a submarket where demand for affordable age-restricted housing is dramatic."
Cohan represented the seller, Grandon Village LP, the original developer of the property, which was constructed in 2004. The community is within a mile of Grand Plaza, a 357,000-square-foot community shopping center and a North County Transit District Breeze bus stop is within walking distance.
---
About Marcus & Millichap
With over 1,800 investment sales and financing professionals located throughout the United States and Canada, Marcus & Millichap is a leading specialist in commercial real estate investment sales, financing, research and advisory services. Founded in 1971, the firm closed nearly 9,000 transactions in 2017 with a value of approximately $42.2 billion. Marcus & Millichap has perfected a powerful system for marketing properties that combines investment specialization, local market expertise, the industry's most comprehensive research, state-of-the-art technology, and relationships with the largest pool of qualified investors.