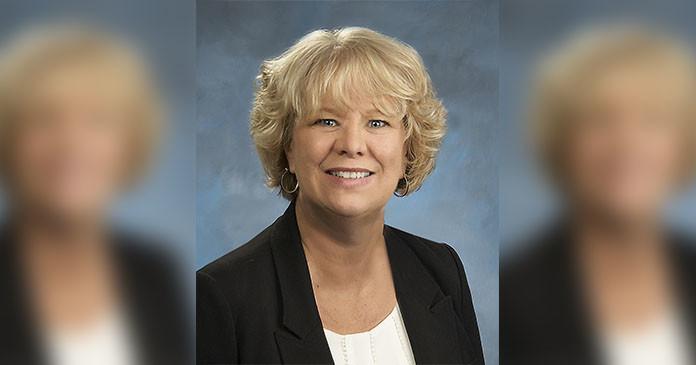 Passco Companies, a privately-held California-based real estate company that specializes in the investment, acquisition, development and management of commercial properties throughout the U.S., has further expanded its growing multifamily team with the addition of 35-year industry veteran Kristi Ruggeberg as a Director of Multifamily Investments.
Ruggeberg will oversee a portion of Passco's multifamily portfolio, which includes approximately 40 properties and 13,000 units nationwide with a total market value in excess of $2 billion, according to Jeff Olshan, the firm's Senior Vice President of Multifamily Investments.
"As we continue to strategically grow our multifamily portfolio at a rapid pace, we've assembled an experienced team of multifamily experts in order to ensure that we meet or exceed expectations with each of our investments," explains Olshan. "We are very pleased to welcome Kristi to our team. She is a seasoned professional with a deep understanding of the portfolio and property-level operations of multifamily investments."
Ruggeberg's experience includes over 20 years specializing in multifamily analysis and asset management. In her new role, she will be directly responsible for overseeing a portfolio of 10 properties located across the country.
"Passco has a superb reputation in the industry, due to the firm's proven approach to multifamily investment, as well as its exceptional culture," says Ruggeberg. "I look forward to growing in the next stage of my career with a team that has a clear and strategic vision for its future, and deeply values each and every one of its employees."
Most recently, Ruggeberg served for 10 years as a Director of Asset Management for UBS Realty Investors, where she supervised a diverse portfolio of multifamily assets throughout the Southwest and Mountain regions.
Prior to that, Ruggeberg spent 12 years as a Senior Asset Management Analyst with INVESCO Realty Advisors.
She began her career at a private real estate firm and gained experience as a leasing manager and then a property manager before moving into the asset management space. She is a graduate of the University of Northern Iowa.
Ruggeberg will be based out of Passco's Dallas, Texas office. Her appointment comes on the heels of the additions of Nika Dufour as a Vice President of Multifamily Investments, Jera Harris as Director of Multifamily Investments, and Brooks Foy, Investment Manager, earlier this year.
---
About Passco Companies, LLC
Celebrating our 20th Anniversary in 2018, Passco Companies, LLC is a nationally recognized market leader in the acquisition, development, and management of multifamily and commercial properties throughout the U.S.
Passco offers a full set of real estate services including asset and property management, leasing, as well as property development and construction.
Headquartered in Irvine, California, Passco currently has $2.5 billion assets under management and is involved with over 50 properties in 17 states. Passco is actively growing its portfolio in primary and secondary markets throughout the nation.