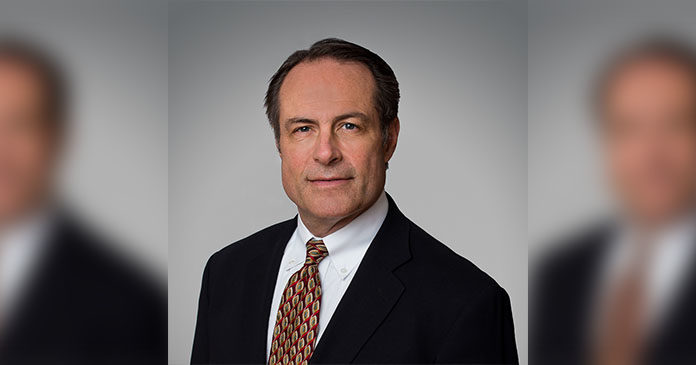 Greystar, a global leader in the development, investment, and management of multifamily housing, has recently expanded its Northern California team with the addition of Senior Director of Development, Mike McCone.
As a new Senior Director of Development, McCone will oversee the development of both conventional student housing and active adult housing in San Francisco and the East Bay. McCone brings more than 12 years of experience as an architect and 20 years in real estate development, during which time he delivered over 1,500 residential units across seven San Francisco infill residential developments with over 120,000 square feet of retail space.
"Mike's unique background in both development and architecture make him a strong addition to Greystar's San Francisco team and highlights our commitment to growth," said Ali Warner, Managing Director, Development at Greystar, Northern California and Pacific Northwest. "As there continues to be housing shortages in Northern California, Mike will be instrumental in expanding our footprint throughout key Bay Area marketplaces such as San Francisco and the East Bay across multiple product types."
Prior to joining Greystar, McCone was Vice President of Development at Oyster Development Corporation for six years where he led the design and construction management activities during the development of Oyster's three project portfolio in San Francisco, Marlow, Vida and Rockwell. Additionally, McCone also served as Vice President of Development at Intracorp San Francisco, Senior Vice President of Design & Construction at The Rosenberg Company, Vice President of Construction at Catellus Urban Development Group, Director of Design and Construction at Trammell Crow Company and a Project Architect at Skidmore Owings & Merrill and Hertzka & Knowles. McCone graduated from the University of Oregon in 1986 with a Bachelor of Architecture.
"With a strong track record of successfully leading the development and construction initiatives for an impressive portfolio of San Francisco projects, as well as a deep knowledge of the Bay Area real estate landscape, Mike will play a pivotal role in contributing to the growth of Greystar's San Francisco and East Bay portfolio," said Randy Ackerman Managing Director, Development at Greystar, Northern California and Pacific Northwest.
---
About Greystar:
Greystar is a leading, fully integrated real estate company offering expertise in investment management, development and property management of rental housing properties globally. Headquartered in Charleston, South Carolina with offices throughout the United States, Europe, Latin America and Asia-Pacific. Greystar is the largest operator of apartments in the United States, managing over 480,000 units in over 150 markets globally, with an aggregate estimated value of approximately $80 billion. Greystar also has a robust institutional investment management platform dedicated to managing capital on behalf of a global network of institutional investors with over $31 billion in gross assets under management including more than $12 billion of developments that have been completed or are underway. Greystar was founded by Bob Faith in 1993 with the intent to become a provider of world class service in the rental housing real estate business.