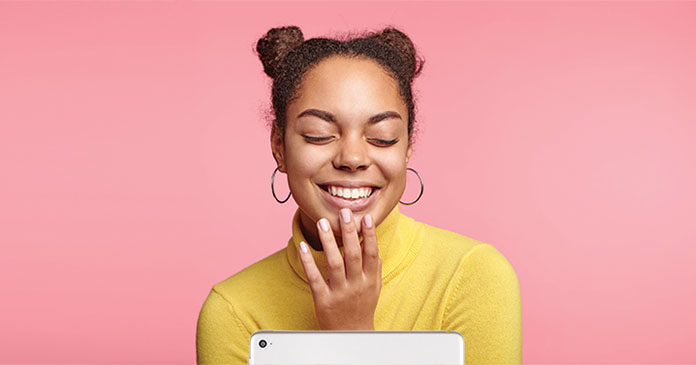 This summer, PERQ, based in Indiana, analyzed consumer insight data from their online guided shopping solution, and found that 53 percent of more than 16,000 consumers on multifamily property websites said they plan to rent within 90 days. Only about 8 percent said they were ready to rent right now.
"Renters take their time making a decision on where they live," says James Hites, senior director at FPI Management, a multifamily property management company with residential properties across the U.S. "It's a competitive market."
While timing varies depending on location and season, Hites says he's noticed lately that most prospects on FPI property websites rent within 30 to 45 days.
So how do you get those not-quite-ready renters to schedule a tour of your property and sign a lease when there's so much competition and distraction? Converting those consumers who are higher in the sales funnel comes down to good lead nurturing, but chasing each lead for months takes effort and manpower.
Automate that lead management process through an email nurture campaign that guides consumers in their search for a new apartment. By delivering helpful, timely and personalized information directly to their inbox, your property management stays top of mind and regularly re-engages prospects so they schedule a tour sooner rather than later.
Lead nurturing makes a difference
Marketing studies in recent years show companies that focus on nurturing leads generate more sales at a lower cost. Many businesses make the mistake of only pursuing hot leads who are ready to buy now and build their company websites with the singular goal of converting visitors. But what about those 92 percent of renters still doing market research?
It's important to nurture leads at the top of the sales funnel, "Because nobody else is," says Mary Herrold, senior director of marketing at Redwood Residential. As a growing property management company with apartment communities in six states and immediate plans to expand, Redwood Residential must differentiate itself from the local competition to succeed at each new location.
The key is personalizing the experience and making it easy for prospects to do research from the comfort of their homes. "Our website gets them all of the way to our door—figuratively and physically," Herrold said. "We just have to pick up the baton and run with it. Get to the finish line first."
Redwood trains its leasing specialists to use lead details gathered on its interactive property websites to personalize the sales pitch to prospective renters. Utilizing AI technology to usher consumers along to the next best step of the renter's journey, the websites collect personal information on each visitor who engages with online quizzes and planning tools, such as a "Do you pre-qualify?" and "Which floor plan is right for me?" Leasing specialists are then able to reference detailed consumer profiles when following up with leads.
"When I'm online doing research in my jammies and I encounter a brand that seems to care for me and wants to help me make a decision, then I'm much more likely to feel like I've made a better choice," Herrold says.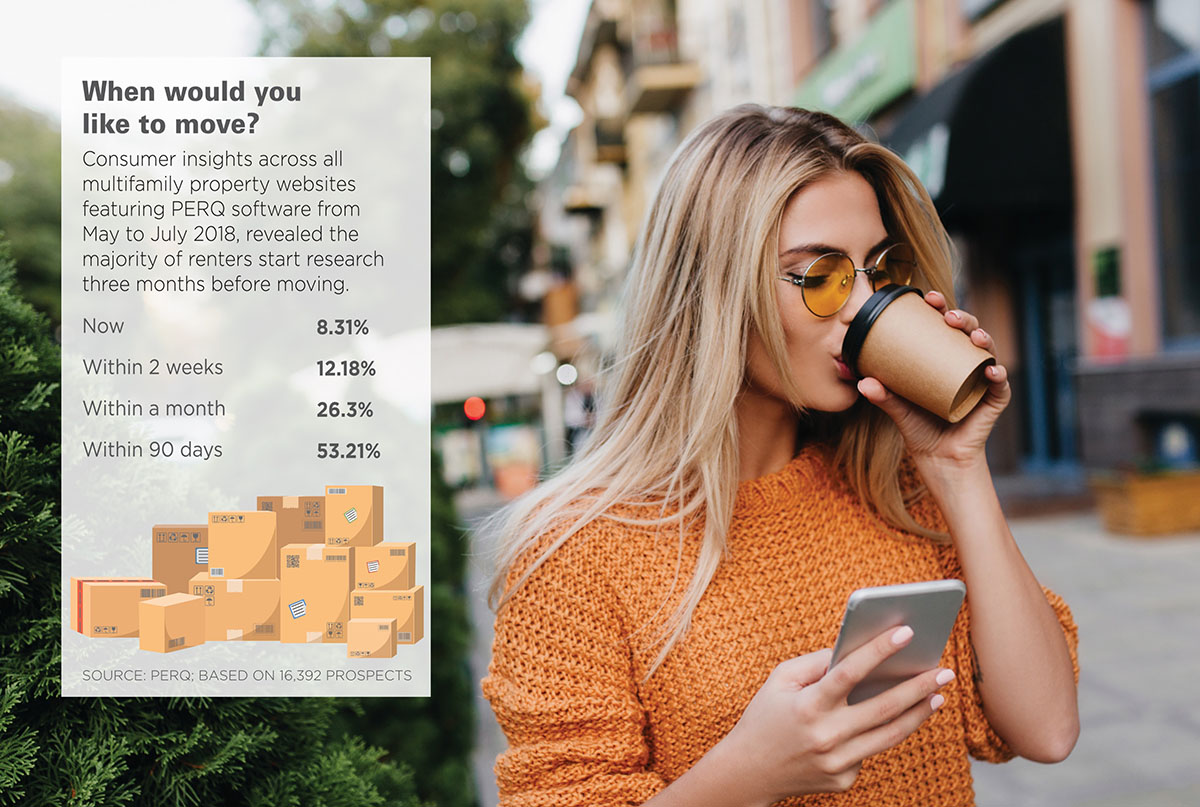 Email nurturing keeps you in the race
Ninety days is a long time to keep a consumer's interest. Once they've moved on to other property websites, how do you get online visitors to return and schedule a tour? Your leasing staff can reach out with a phone call immediately after they visit the property website, but if the person isn't ready to talk to a real-life leasing specialist, you risk coming off as too aggressive.
Email nurture campaigns are a popular and effective way to build that customer relationship over an extended period of time, keeping your property top of mind while also providing a way to offer helpful information and incentives to make their decision easier. Ask how you can assist them and give them a way to reach out when they're ready. Include a link to your online tour scheduler to drive traffic back to the website and re-engage the prospect.
Personalized emails that include a consumer's name and content relevant to their online search tend to perform much better than generic email blasts sent to the masses. Using consumer data collected on the website, set a schedule to send personalized, auto-generated emails to prospects with an appropriate message based on where they are in the rental process.
Automating the lead nurturing process frees up leasing specialists to focus their effort on consumers who are ready to rent right now. At the same time, use carefully curated emails to inspire consumers higher in the sales funnel to go ahead and schedule a tour of your property as they approach their target move-in date.
Success from an email nurturing campaign hinges on messaging and timing. Map out a plan for how often your lead management software will send automated emails to avoid annoying the consumer.
Despite the introduction of new technology like AI and marketing automation to convert leads, the fundamentals of lead nurturing remain the same, according to James Hites at FPI. "Follow up, deliver clear and precise answers, ask questions, listen to their needs and show them you genuinely care," Hites says.
Author: Kristy Esch, senior marketing manager at PERQ