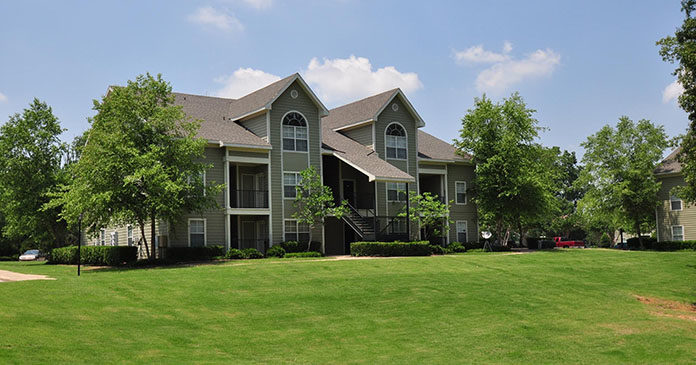 Minneapolis based Timberland Partners is pleased to announce the acquisition of Oak Hollow Apartments, located in Southaven, Mississippi, a suburb of Memphis, Tennessee. Founded in 1992, the company now owns and manages 68 apartment communities totaling 13,232 apartment units in its portfolio spanning 14 states. This is the first property Timberland Partners owns in Mississippi and represents our entry into the Memphis market.
The 277-unit acquisition was funded by a reuse of equity through the 1031 tax-deferred exchange process. Timberland Partners anticipates offering additional investment opportunities as it continues to pursue a strategy of aggressive growth in the multifamily real estate market.
Timberland Partners Acquisitions Specialist, Aaron Spiegle, said "We are excited to enter the Memphis market, which is fueled by a burgeoning economy. Due to the growing importance of logistics in the age of Amazon and e-commerce, the industrial economy is flourishing in the region. We believe that a great opportunity exists to implement a strategic renovation plan, and further improve the property."
Oak Hollow was built in 1998, and consists of one, two and three bedroom floor-plans, hosting amenities such as two outdoor pools, fitness center and clubhouse. A $2.5 million improvement plan includes both exterior and unit renovations, in addition to adding new amenities including a resort-style grill and barbecue area and repurposing the tennis court into a bike park.
The seller was represented by Cushman and Wakefield's Southeast Multifamily Advisory Group.
---
About Timberland Partners
Timberland Partners is a real estate investment and management firm which currently owns 13,232 apartments in 14 states.