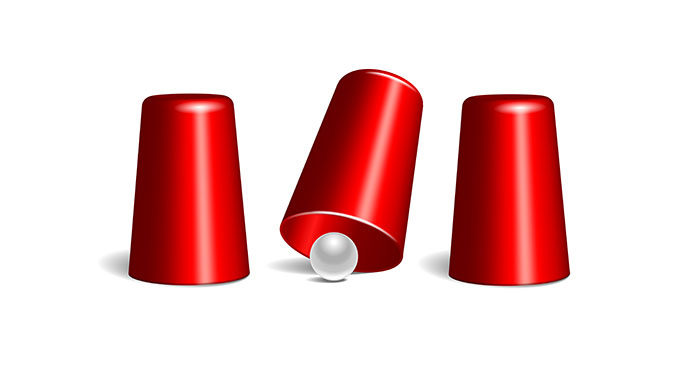 Property management companies continually make property improvements and add amenities to attract new renters and meet the latest trends for multifamily communities. But are they basing those decisions on real data gathered from rental leads on their property website, or is it all just a guessing game?
Sandy Carmin, Director of Property Management at Englert Management Corporation, takes the guesswork out of the equation by using detailed lead data captured through interactive website technology. When a rental prospect visits the Englert website, they engage with the site much more than if simply providing a name and phone number on a typical guest card or static lead form.
"We can see what prospects and residents are most interested in," says Carmin, explaining how the technology captures detailed information like when the prospect wants to move in, what type of floor plan fits their needs, whether they have children or pets, what community activities they're most interested in, and how important proximity to local grocery, dining and fitness options are.
"It is helping us to keep our properties fresh and updated. We now know what to focus on with each prospect," Carmin says. "We are a very small company, so it really helps us to get this information and be more engaged with online prospects."
Add renter amenities based on real data, not guesswork
Prospective renters rank socializing with friends, being outdoors and shopping as their top three priorities when looking for a new place to live, according to a recent PERQ Consumer Insights Report that analyzed data gathered from online visitors who took the Community Fit assessment on multifamily property websites using their guided shopping software.
Englert capitalized on these trends by adding renter social events at their Indiana and Illinois multifamily communities. "We've increased our resident functions, such as wine tastings, smores around the fire pit, ice cream socials, garage sales and a pet pool party," Carmin says. "We have a property with an older demographic and they love coffee hours in our office."
Senior Property Manager Katrina Greene uses data from rental leads and current residents to understand the amenity and activity needs at multifamily properties owned by Sheehan Property Management in Indiana, Kentucky and Florida. She says Sheehan is always looking for ways to increase total amenity square footage and add money to the social functions budget at each property.
"We are also implementing new ways to incorporate our community-at-large by offering space for small merchants to do pop-up shops and by holding events off-site," Greene says, adding that one of Sheehan's multifamily properties even offers an on-site grocery store, which is one of the top three places rental prospects list as most important in proximity, along with dining and fitness options.
"We love that a grocery store is so crucial for most rental prospects, because it doesn't get any better than what we offer," Greene says.
Personalize the online leasing experience to convert more leads
Every time a website visitor engages with an interactive site, such as taking a Community Fit quiz or using a budgeting calculator to estimate monthly cost of living, they reveal important details about themselves. Leasing specialists can then use that information to personalize the lead nurturing process.
For instance, Greene knows that more than half of rental prospects visiting multifamily websites aren't ready to immediately sign a lease for a new apartment or condo, but Sheehan nurtures all leads the same way.
"While the move-in date may be more than 30 days out, our availability is typically predictable far in advance," Greene says. "The person who looks far in advance is a 'planner,' so they want to be confident that things are in order, so lightening up on the closing process doesn't behoove either side. The 'quick mover' may prefer the express version of the leasing process, so we can tailor our presentation and closing based on that information."
Carmin, Englert's property management director, says data gleaned through her website's interactive technology shows rental prospects typically engage with more than one quiz or assessment before scheduling a tour. "It definitely is easier now to schedule a tour. Before, we did not have a way for them to schedule without calling or emailing separately," Carmin says. "It has made a difference in keeping prospects on our site."
Greene says the online tour scheduler helps Sheehan convert more rental leads. "I love it when they cut to the chase and tell us exactly what they want and when," she says. "It's clear their purpose is less about fact-finding and more about needing to test drive to buy. Those prospects do typically have a higher probability to close."
Use AI to prioritize property improvements
While it may seem counterintuitive to use AI technology to add a personal touch, the data you collect from multifamily leads on your website can help determine what prospective renters want and guide your property improvement decisions to entice more people to live there.
For instance, the Consumer Insights Report found nearly 35 percent of rental leads own a pet, which contributes to the trend of multifamily property companies adding better pet amenities. Pet-friendly amenities are an absolute must for The Bozzuto Group, which manages multifamily properties in several cities, including Chicago, Washington, D.C.,
and Atlanta. Its pet perks include grooming stations with large stainless-steel
tubs and blow dryers.
"In these urban markets, pets are a big part of people's lifestyles," says Kelley Shannon, Bozzuto's Vice President of Consumer Marketing. "What we're trying to do is create a place they call home, where they feel like they fit in. If you don't welcome their pets, then I don't think we're delivering a true sanctuary."
Providing pet-friendly areas and places for residents to socialize are just two examples of giving renters what they really want when they're looking for a place to call home. It really boils down to making a human connection, Greene says.
"The most valuable lesson I have learned is that we need to make our amenity spaces more accessible and for longer hours," she says. "We have beautiful clubhouses with café areas, but we restrict the usage a little too much. We know that rental prospects are looking for places to congregate."