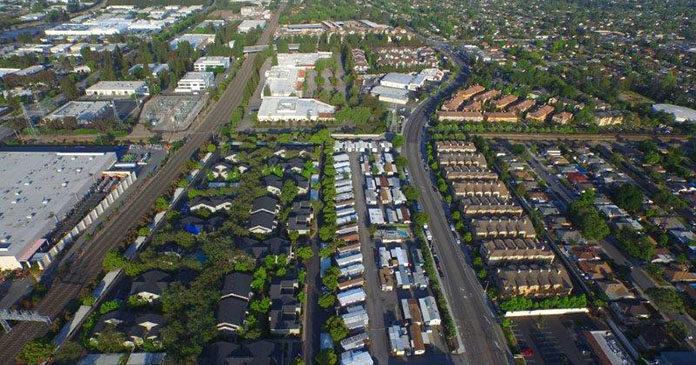 Levin Johnston of Marcus and Millichap, one of the top brokerage teams in the U.S. specializing in wealth management through commercial real estate investments, has successfully directed the $20 million sale of a 3.26-acre land parcel on which a 60-unit townhome community will be developed in Santa Clara County.
Adam Levin, Senior Managing Director of Levin Johnston represented the buyer, a local developer, as well as the seller, a high-net worth individual, in the transaction.
"Demand for for-sale housing in Bay Area submarkets is at an all-time high," explains Levin. "Driven by robust economic growth and rapidly increasing employment, Bay Area residents need new, quality housing that is close to metro areas."
Levin points to the extremely low 2.8 percent unemployment rate in the San Jose-Sunnyvale-Santa Clara MSA and the region's increase of 7,600 jobs from January to February of 2019 alone as continue evidence of the need for new housing options.
Further, Santa Clara County is fueled by some of the largest tech hubs in the nation, including Intel, Fujitsu and Hitachi. The surrounding areas serve as headquarters to tech companies such as Apple, Google, Facebook, Tesla and Oracle, among others, all of which attract a strong workforce in need of housing.
"Statewide, between 2011 and 2016, California only added 171 homes for every 1,000 people," says Levin. "As the region's growth increases exponentially, developers who can find developable land have a tremendous opportunity to create value for themselves and for the community as a whole. We are fortunate to have deep knowledge of this market's dynamic intricacies and can help both buyers and sellers find strong opportunities like this one."
The land parcel is currently occupied by 54 vacant mobile home units and is entitled for new development. The developer plans to deliver 60 three-story for-sale townhouses on the land.
---
About Levin Johnston
Levin Johnston Group is one of the top multifamily brokerage teams in the U.S. specializing in wealth management through multifamily and commercial real estate investments. With a focus on growing and sustaining wealth for each and every Client, the Levin Johnston team is expert in investment sales and acquisitions, value-driven asset management, 1031 exchanges, and ongoing advisory services. Since its inception, Levin Johnston Group has directed more than $2 Billion in transactions, resulting in stable risk-adjusted returns for investors throughout the U.S.  Levin Johnston Group is part of Marcus & Millichap's Palo Alto office.