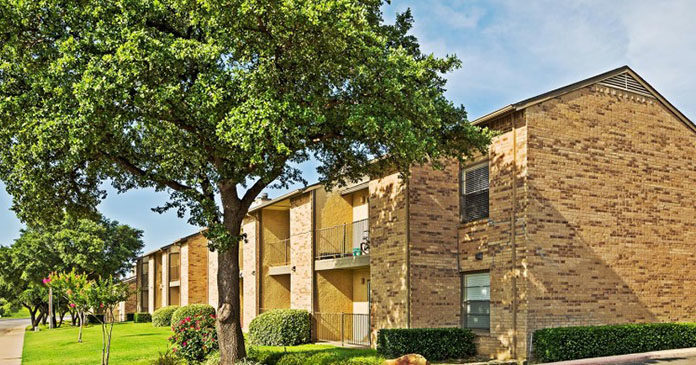 CONTI Organization, one of North Texas' largest private multifamily property owners, has acquired Dawntree Apartments, a 400-unit, garden-style apartment complex located at 1834 E. Peters Colony Road in Carrollton, Texas.  The complex, which consists of a total of 369,176 square feet on more than 23 acres, is CONTI's 39th multifamily acquisition in Texas since 2008.
CONTI acquired Dawntree Apartments from Steadfast Income REIT.  In coming months CONTI will rebrand the property as Bella Vista Apartments.  With the acquisition, CONTI now owns more than 7,800 apartment units in Dallas/Fort Worth.
"Dawntree Apartments is located in one of the closest, most affordable submarkets in proximity to major job centers in the affluent suburbs of Plano, Frisco and The Colony," said Stewart Hsu, Co-founder and President, CONTI Organization.  "Our expertise in adding value to solid, well-located assets make Dawntree a perfect addition to our portfolio of attractive and affordable workforce housing communities."
The Dallas/Fort Worth economy continues to add new jobs at an impressive rate, with approximately 109,000 jobs added for the year-ending October 2018.  This strong economic growth has increased overall demand for rental housing, much of which has been satisfied by new supply of high-priced units.  However, with affordability becoming an issue for more and more people, the demand for attractive and affordable housing, in which CONTI specializes, has increased even more.
"New apartment supply has garnered the biggest headlines, but the untold story is that there is a limit to how many people can afford the high rents these new properties command," said Carlos Vaz, Co-founder and CEO, CONTI Organization.  "As a result, we are seeing more demand than ever for our properties, especially since we place as much value on excellent operations as we do on improving their physical appearance."
---
About CONTI Organization
Founded in 2008, CONTI is a vertically-integrated real estate investment company specializing in value-added multifamily investments in Texas. At CONTI, our focus is on multifamily properties, and our mission is to be the leading owner and operator of multifamily housing in Texas while benefiting the lives of our residents, our investors, our team and every individual that touches our business.