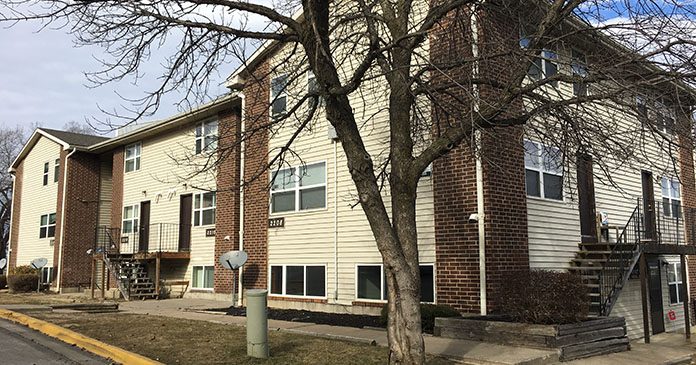 Affordable Housing Investment Brokerage recently brokered Silver City Apartments, in Kansas City, Kansas for $8,900,000. Dan Piatkowski with Affordable Housing Investment Brokerage, Inc. worked collectively with the buyer and seller to complete the transaction.  The purchasing group was a partnership between Skylline LLC and ND Consulting while the seller was Commercial Group, a Topeka, Kansas based owner and operator.
Silver City Apartments, located at 1425 S. 55th St., is a 160-unit apartment building. Originally built in the 1970s, the property underwent a tax credit renovation in the mid-1990s.
"The in-place exception rent HAP Contract was appealing to the purchaser and necessary to remain in order for the deal to pencil out appropriately," said Dan Piatkowski, who focuses his brokerage efforts throughout the Central and Southwest part of the country.
HUD recommended a significant renovation due to necessary capital improvements and poor REAC inspections.
"Timing was of the essence due to concerns from HUD regarding operations and physical conditions of Silver City.  The purchaser plans to expedite renovations required at the property. While the property has had its challenges in recent years,  we were able to close for over $55,500 per unit. The seller and purchaser worked together diligently with HUD staff to complete the complex transaction in a timely fashion." said Piatkowski. "Kansas City is on an upward swing with much revitalization occurring near Silver City Apartments including new development and the addition of a new Walmart and adjacent police center. In the recent history, AHIB has been very active in the Kansas City MSA selling a number of other affordable housing communities including a Project-Based Section 8 property to the same purchaser, looking to add scale to their footprint."
---
About Affordable Housing Investment Brokerage
Affordable Housing Investment Brokerage, Inc.'s (AHIB) sole purpose is the direct, confidential sale of affordable housing. Driven by a passion for maximizing client wealth and serving an industry that provides a vital social need, AHIB's principals have sold over $1 billion in niche real estate investments, including Project-Based Section 8, Section 42, and HUD-financed properties. AHIB maximizes value through marketing by agents who provide a single source for affordable housing and local real estate knowledge.