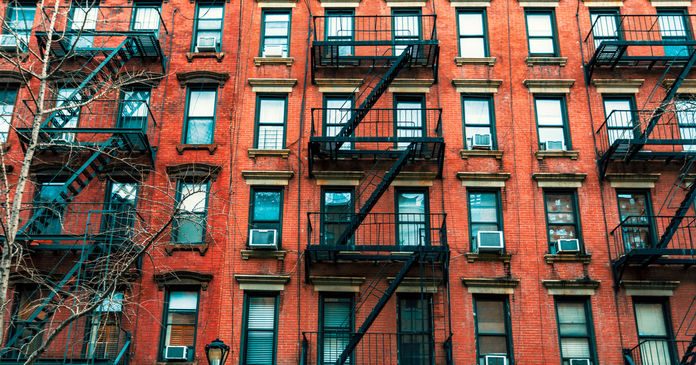 A pair of recent reports from Yardi Matrix and from the National Apartment Association (NAA) focus on the impact of New York's recently enacted rent control law on the ownership and operation of the affected properties.
Taking a bite out of value
The new law, called the Housing Stability and Tenant Protection Act of 2019, applies to an estimated 1 million plus rent-stabilized units in New York City. However, given that the law allows rent control to be expanded throughout the state, its impact may spread.
Both reports estimate that the properties in New York City immediately affected by the law instantly lost 20 percent or more of their value upon its passage. Given that the pre-passage value of these properties was more than $2.6 trillion according to the NAA, the law has resulted in a massive loss of wealth for New York property owners.
Exactly why are prices down?
The new law contains several provisions that eliminate situations under which landlords were able to raise the rent. Previously, landlords were able to raise the rent by 20 percent when a unit was vacated, but that is no longer allowed. Previously, units whose rent eventually exceeded $2,775 or whose residents had an income of over $200,000 per year for two years could be shifted to "market-rate" status. That is no longer possible.
Landlords were also previously allowed much higher rent increases in order to recover the costs of improvements they made to the property. At the current rates of recovery, rent boosts of between 1/168th and 1/180th of the cost of the improvements, analysts not only expect the "value-add" market for rental property to disappear, but they also project that only mandated repairs will be made to rental properties going forward. There is a strong possibility that the housing stock affected by the law will now begin a slow slide into disrepair.
The law also makes co-op or condo conversions harder to achieve, requiring that 51 percent of current residents agree to the conversion. Previously, only 15 percent of residents had to agree.
Time will tell
The estimates for the impact of the law are currently just that, estimates. The NAA reports that the market for multifamily properties has frozen up for now as investors assess how to respond to the changed market conditions. We won't know if the projected losses in property values will be realized until a number of post-law sales have been made. Still, it seems clear that the owners of rent-stabilized have had their assets devalued by the State of New York in order to serve the interests of their residents.
The Yardi Matrix report can be found here. The NAA report can be found here.