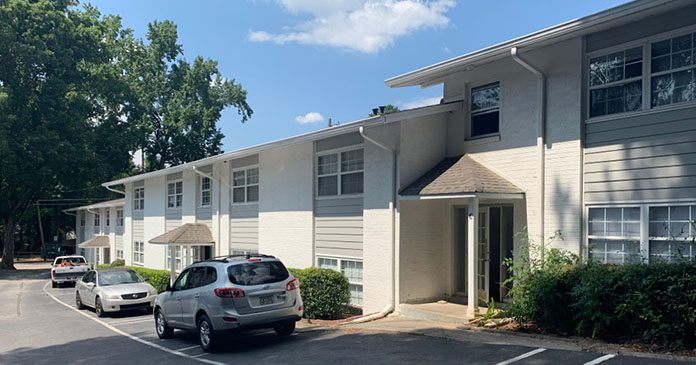 Franklin Street has arranged the $41.875 million sale of the 335-unit Lenox apartment portfolio, located along Lenox Road NE and Woodland Avenue near the Morningside-Lenox Park neighborhood of Atlanta, Ga.
Jake Reid, Chad DeFoor, and Roger Schoerner of Franklin Street's Atlanta multifamily investment sales team sold the apartment portfolio to a joint venture between Atlanta-based Tenth Street Ventures and Braden Fellman Group.
"This portfolio represents the ideal in-town value-add investment property," said Reid, senior director for Franklin Street. "Affordable, urban, value-add opportunities are diminishing, given rising replacement and labor costs."
This is one of many recent acquisitions into urban Atlanta by Tenth Street. The firm also recently acquired properties in Midtown Atlanta, Decatur and Buckhead.
"Atlanta is one of the most affordable major cities in the United States relative to job growth and job talent," said Brian McCarthy, principal of Tenth Street. "We expect immense growth in the Southeast and Atlanta."
"We are implementing return strategies through condominium sales, tenant revenue sharing, and traditional value-add opportunities," added McCarthy. "The focus is on live, work, and play communities and finding underserved experiences for the tenant and customer."
"Tenth Street has been able to execute in a highly competitive market through a creative approach to investing," said Reid.