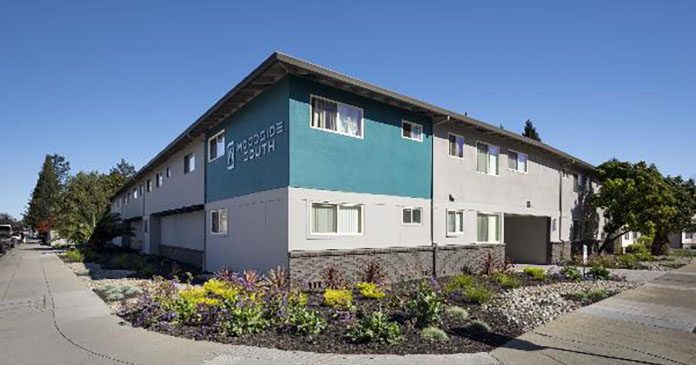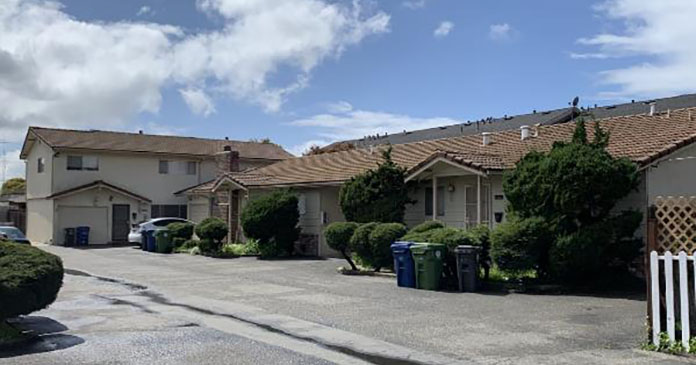 Levin Johnston of Marcus and Millichap, one of the top multifamily brokerage teams in the U.S. specializing in wealth management through commercial real estate investments, has successfully directed the sale of two apartment communities—one in Castro Valley and one in Redwood City—for a total transaction volume of $12.3 million.
The property sales were part of a successful 1031 exchange directed by executive managing director Adam Levin and senior managing director Robert Johnston of Levin Johnston.
"These transactions demonstrate our continued ability to help multifamily investors create long-term wealth through strategically timed property trades," says Johnston. "In this case, our client owned a low-density apartment community in Castro Valley, and we recognized the opportunity for the client to sell that property, achieve strong proceeds, and transition into a stable, higher-yielding multifamily asset in the highly desirable Redwood City market."
The 1031 exchange began with the $3.3 million sale of Somerset Suites, a nine-unit multifamily community in Castro Valley, California, and concluded with the $9.03 million acquisition of Woodside South, a 17-unit multifamily community in Redwood City, California.
Levin Johnston represented the seller in the sale of Somerset Suites, and represented both the seller and the buyer in the Woodside South transaction.
"This 1031 exchange proves our ability to serve as wealth and investment advisors for our clients," says Levin. "The Somerset property required a great deal of hands-on management, which could have become troubling to our client over the long term. By transitioning into a larger, more stable asset in a superior location, our Client now owns an asset that is well-positioned to perform extremely well for years to come."
Levin notes that the Redwood City market is highly desirable for investors—nearly 28,000 people are expected to be added in that market through 2022, generating strong ongoing demand for multifamily housing.
"The investment appeal of Woodside South is driven by Redwood City's strong employment fundamentals and low vacancy levels, as well as its world-class location in close proximity to major employers and transportation corridors," Levin explains
The area benefits from its proximity to Silicon Valley, attracting major tech companies including Apple, Inc., Tesla, Yahoo and Microsoft, among many others.
Situated on 0.45 acres at 15 Atherwood Avenue in Redwood City, Woodside South offers high-quality one- and two-bedroom floorplans. Constructed in 1959, the property has recently undergone significant exterior and interior renovations including modern, high-end designer finishes, dual pane windows, updated kitchens, modern hard flooring, designer paint, electronic thermostats, window coverings and new carpeting.
Located at 3363 Somerset Avenue in Castro Valley, California, Somerset Suites is in close proximity to I-880 and Highway 238, offering direct access to the entire Bay Area. Originally constructed in 1951, the property offers one-, two- and three-bedroom cottage and townhouse style units, as well as private back yards and private garages.
Levin Johnston has completed over $300 million in sales in 2019 to date, demonstrating continued health in the commercial real estate market in this region.
---
About Levin Johnston
Levin Johnston Group is one of the top multifamily brokerage teams in the U.S. specializing in wealth management through multifamily and commercial real estate investments. With a focus on growing and sustaining wealth for each and every Client, the Levin Johnston team is expert in investment sales and acquisitions, value-driven asset management, 1031 exchanges, and ongoing advisory services. Since its inception, Levin Johnston Group has directed more than $2 Billion in transactions, resulting in stable risk-adjusted returns for investors throughout the U.S.  Levin Johnston Group is part of Marcus & Millichap's Palo Alto office.