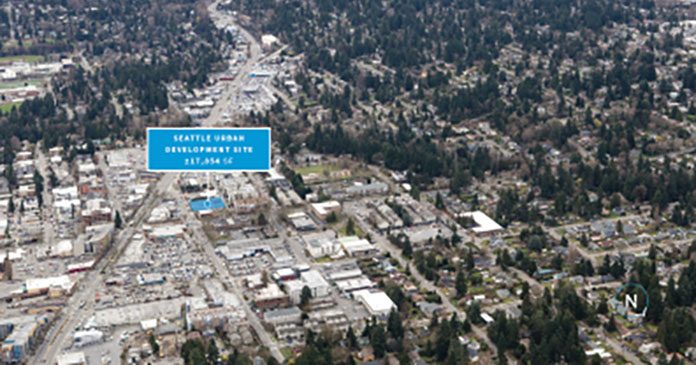 Institutional Property Advisors (IPA), a division of Marcus & Millichap, announced today the sale of an approximately 17,850-square-foot multifamily development site at 12337 and 12345 30th Ave. NE in Seattle, Washington. The sales price was $2,525,000.
"This is an excellent opportunity for the buyer to develop a site with great walkability and transportation options for access to the region's major employers," said Ryan Dinius, IPA first vice president. "From this location, commuters can drive around Lake Washington to get to work instead of taking the 520 Bridge."
Dinius, Philip Assouad, Sidney Warsinske, and Giovanni Napoli represented the seller and procured the buyer, Epic Asset Management, which is planning to build a seven-story building with 128 apartment units.
Situated in North Seattle, the site is minutes from 364-acre Magnuson Park and within 15 minutes of the University of Washington. Nearby major employers include Adobe, Amazon, the Fred Hutchinson Cancer Research Center, Google, and Seattle Children's Hospital. The future Northgate light rail station, where service will begin in 2021, is less than three miles from the site and the planned Shoreline North light rail station, scheduled to open in 2024, is within 2.5 miles.
---
About Institutional Property Advisors (IPA)
With a network of senior-level investment advisors located throughout the United States and Canada, Institutional Property Advisors (IPA) is qualified to meet the needs of institutional and major private investors. IPA's combination of real estate investment and capital markets expertise, industry-leading technology, superior support services and acclaimed research offer customized solutions for the acquisition and disposition of institutional properties and portfolios.