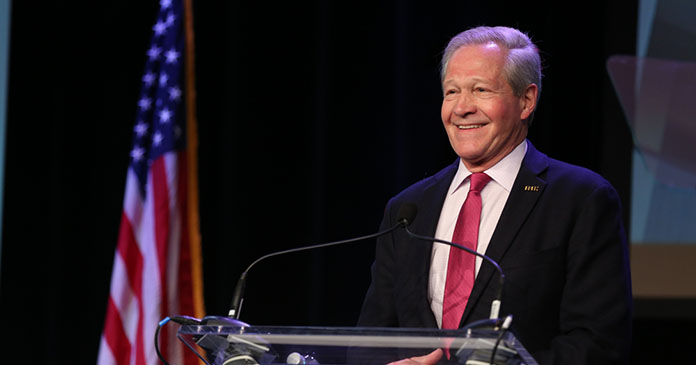 Doug Bibby, the long-term president of the National Multifamily Housing Council (NMHC) has announced his intent to step down from his leadership role in 2021.
Over the almost two decades that Bibby has helmed NMHC, he has played a key role in the transformation of the industry into an institutionalized asset class, navigated the financial crisis, led successful advocacy campaigns across a number of issue areas and worked tirelessly to make the industry more diverse.
"It has been, and continues to be, a great honor and privilege to serve in this position," said Bibby. "Representing the apartment industry has been one of the most fulfilling and gratifying experiences of my career. I am proud of the work the team at NMHC has done and the strides the industry has taken during my tenure."
"Doug's leadership of the industry has been second to none," said David Schwartz, Chair of NMHC's Board of Officers. "His experience, insights and deft guidance of NMHC have placed the industry in a strong position to address the challenges and opportunities we will face. He has secured the active participation of the industry's most forward-thinking professionals, which backed by NMHC's highly qualified staff, means NMHC will continue to be able to mobilize the diverse resources required to succeed in all the areas where we operate."
NMHC's Officers have engaged an executive search firm, Russell Reynolds Associates, to help identify the best candidate for the CEO role. The Council hopes to introduce its new president at its January 2021 Annual Meeting.