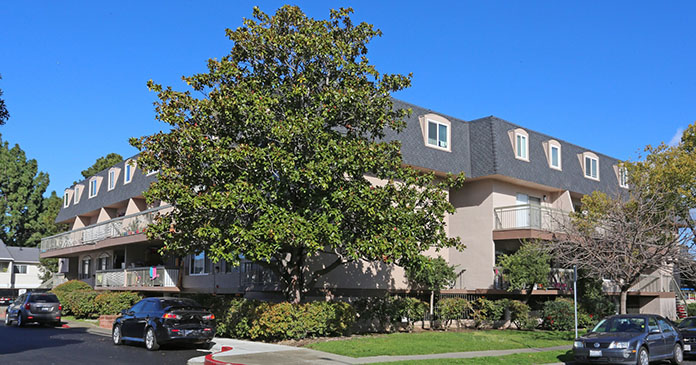 Levin Johnston of Marcus and Millichap, one of the top multifamily brokerage teams in the U.S. specializing in wealth management through commercial real estate investments, has directed the sale of 4001 Nicolet, a fully upgraded multifamily community in Fremont, California.
Levin Johnston's Executive Managing Director Adam Levin, Senior Managing Director Robert Johnston, and Investment Associate Eymon Binesh represented the seller, and procured the buyer in the transaction.
"Fremont's population is expected to grow by more than 5 percent through 2024 and is booming with activity, including a brand new 110-acre community plan that will support the local workforce and transit-oriented population, which will continue to drive resident demand for years to come," explains Levin. "Further, the city is home to some of the top tech companies in the world, including TESLA, Logitech, and Facebook—which recently leased over one million square feet in Fremont to accommodate more than 19,000 employees—attracting interest from a wide range of investors."
The community is located in close proximity to Fremont's bustling Central District near to I-680 and I-880, providing direct access to the Bay Area peninsula.
"In addition to major employers, 4001 Nicolet is situated near transportation corridors and a multitude of shopping, dining, and entertainment options," says Johnston. "By keeping our finger on the pulse of the market, Levin Johnston was able to draw upon our local relationships to identify a pool of competitive buyers and effectively demonstrate the quality of the upgraded community and high renter interest in the market. Ultimately, we quickly secured the close of a satisfying transaction for both parties."
Situated on 0.68 acres, the property offers one- and two-bedroom floorplans. Originally constructed in 1972, unit interiors were recently upgraded with fully remodeled bathrooms and kitchens, stainless steel appliances, granite countertops, new carpets, and hardwood flooring.
Additional modern community amenities include private balconies, private storage and an on-site laundry facility.
The property, 4001 Nicolet Avenue in Fremont, California, sold for a total consideration of $12.2 million.