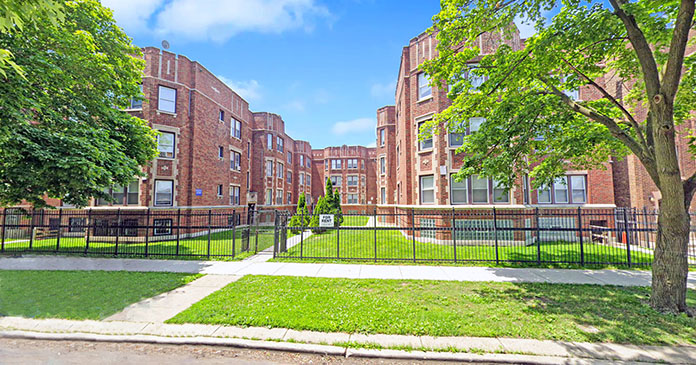 Interra Realty, a Chicago-based commercial real estate investment services firm, today announced it brokered the $1.48 million off-market sale of 7526 S. Colfax Ave., a 24-unit courtyard apartment building in Chicago's South Shore neighborhood.
Interra Managing Partner Ted Stratman and Director Jeremy Morton represented the private seller and the undisclosed local buyer, which plans to renovate kitchens and baths as the units turn over.
"The buyer was seeking a stabilized, cash-flowing asset with an opportunity to add value, and 7526 S. Colfax fit the bill," said Stratman. "The strong price reflects multifamily investors' continued interest in Chicago's South Side."
7526 S. Colfax was built in 1928 and has 17 two-bedroom and seven three-bedroom units. The building was 92 percent occupied at the time of sale.
The nearby Windsor Park Metra station, as well as several CTA bus routes, including the J14 Jeffery Jump express route, provide direct access to downtown. 7526 S. Colfax also is a short walk to Rainbow Beach and Rainbow Beach Park on Lake Michigan.